SAFETY EQUIPMENT
The working environment and legislation determine the most appropriate protection to safeguard your people in the workplace.
We can help ensure you meet those needs whilst empowering your teams productivity.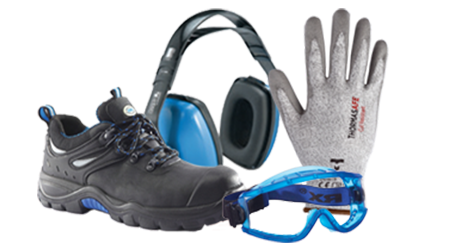 The Right Solution For Life
Product Know+How
For product technical information and online purchasing, use the links below to open our webshop in a new window, use the built in selectors and filters to find the product, view associated supporting technical information, data sheets and documentation. Raise an online enquiry or find your local service centre (using the links in the box below) or purchase online (if you have an ERIKS account) via the webshop.
Explore the Brady Lockout
Lockout Tagout Try Out (LOTO or LOTOTO) is an increasingly popular safety procedure to reduce accidents during service or maintenance work on machines. Properly implemented Lockout Tagout procedures and tools ensure safe maintenance shutdowns by completely shutting the machines off from their energy sources. Lockout Tagout effectively prevents a machine from moving and being accidentally operated during service work.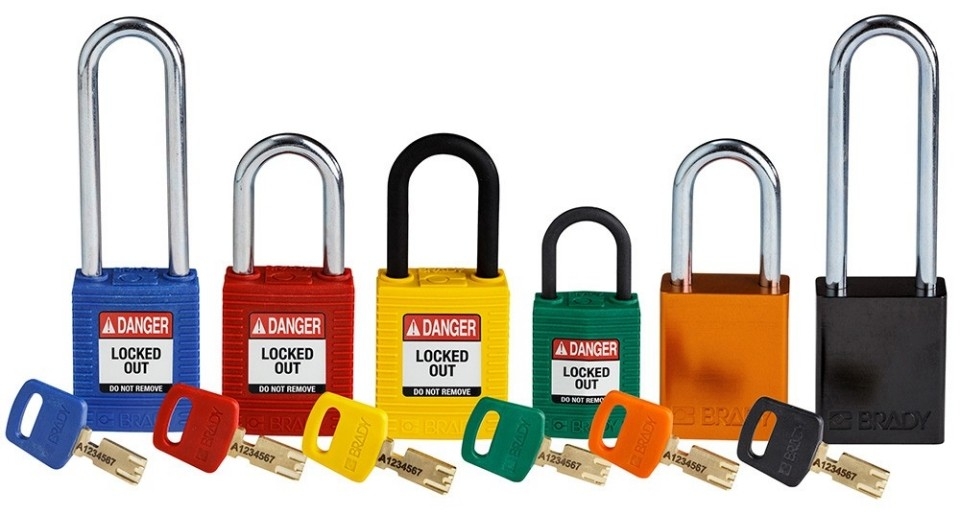 When working in environments with noise levels over 85 decibels, standard hearing protection may have you covered. But throw new social distancing regulations into the mix, and your ability to clearly communicate is in danger - Until Now!
Thanks to 3M's innovative PELTOR™ WS™ LiteCom™ Plus headset, improved safety and productivity can be guaranteed in an instant with safe, clear and uninterrupted communication

British Safety Industry Federation
As members of the British Safety Industry Federation (BSiF), and the Registered Safety Supplier Scheme (RSSS) ERIKS UK & Ireland undertakes to supply only safety equipment and/or related services that fully comply with the standards and regulations and claims made relating to those products and/or related services. Where appropriate, this company will maintain up to date technical files and associated documentation to ensure that regulatory compliance information can be supplied upon request
Knives - Don't Take Risks Assess Them
Knives may be used for cutting pallet wrapping, opening cardboard boxes, unpacking  products or any one of a hundred cutting needs in factories and warehouses. But whatever it's used for, and whoever is using it, a knife is never just a knife. It's a potentially dangerous tool.
Even the slightest knife injury accident has a cost. A major injury has a major cost. Yet because most of these hidden costs don't come with an invoice, they're often overlooked. The Health & Safety Manager of a major UK business, estimates that every injury incident – however small – costs the business £500. That's the hidden cost of investigating and reporting the incident, taking corrective action, reporting to the Board, and Management time involved.
A MARTOR Knife Risk Assessment is as useful a tool as a knife itself – not only considering risks to employees, but also risks to your profitability, including:

Where and how knives are used in your 

processes

Alternative methods / change of process to reduce risk, optimise productivity reduce 

costs

The safest, most efficient knife options for 

each task
Know+How Hub
Keep up to date with the latest news and updates
ERIKS in Action
Saving you time and money, each and every day
Contact
Get in Touch
For all general enquiries use the Enquire Online form - we'll connect you with the best member of our team for your query.  Alternatively, look up your local service centre...
Got a Technical Question?
We are proud to boast a strong team of technical specialists in each of our product and service areas. If you have a technical question a member of our team would be happy to help. 
Share Your Thoughts
At ERIKS we strive to deliver the best quality service and products. As part of this goal we encourage customers to submit feedback on their experiences so we can resolve any issues and concerns.