ERIKS Code of Conduct
ERIKS demands that all its employees understand and comply with the ERIKS values and policies. We therefore expect our people to adopt and support the principles of the ERIKS Code of Business Conduct.
 
Our Code of Business Conduct
Our Code of Business Conduct encourages our employees to apply our values in their day-to-day business activities and to be aware of their individual impact on the company's reputation and thus its continued success.
Our employees are the key to our success and we are therefore committed to attracting, developing, and retaining the best people to ensure the optimal performance of our business. We expect them to do their utmost to foster a work environment based on respect and free of harassment, intimidation, bias, or discrimination of any kind.  We also expect our people to resist from engaging in any improper or illegal behavior. 


Compliance Policies
As part of our Code of Business Conduct we have instituted a range of Ethics and Compliance Policies, including Fair competition, Data protection, Anti-bribery & corruption, Gifts & hospitality, Trade Compliance (Sanctions and Export Controls).
ERIKS Business Code of Conduct
Download and read our Code of Conduct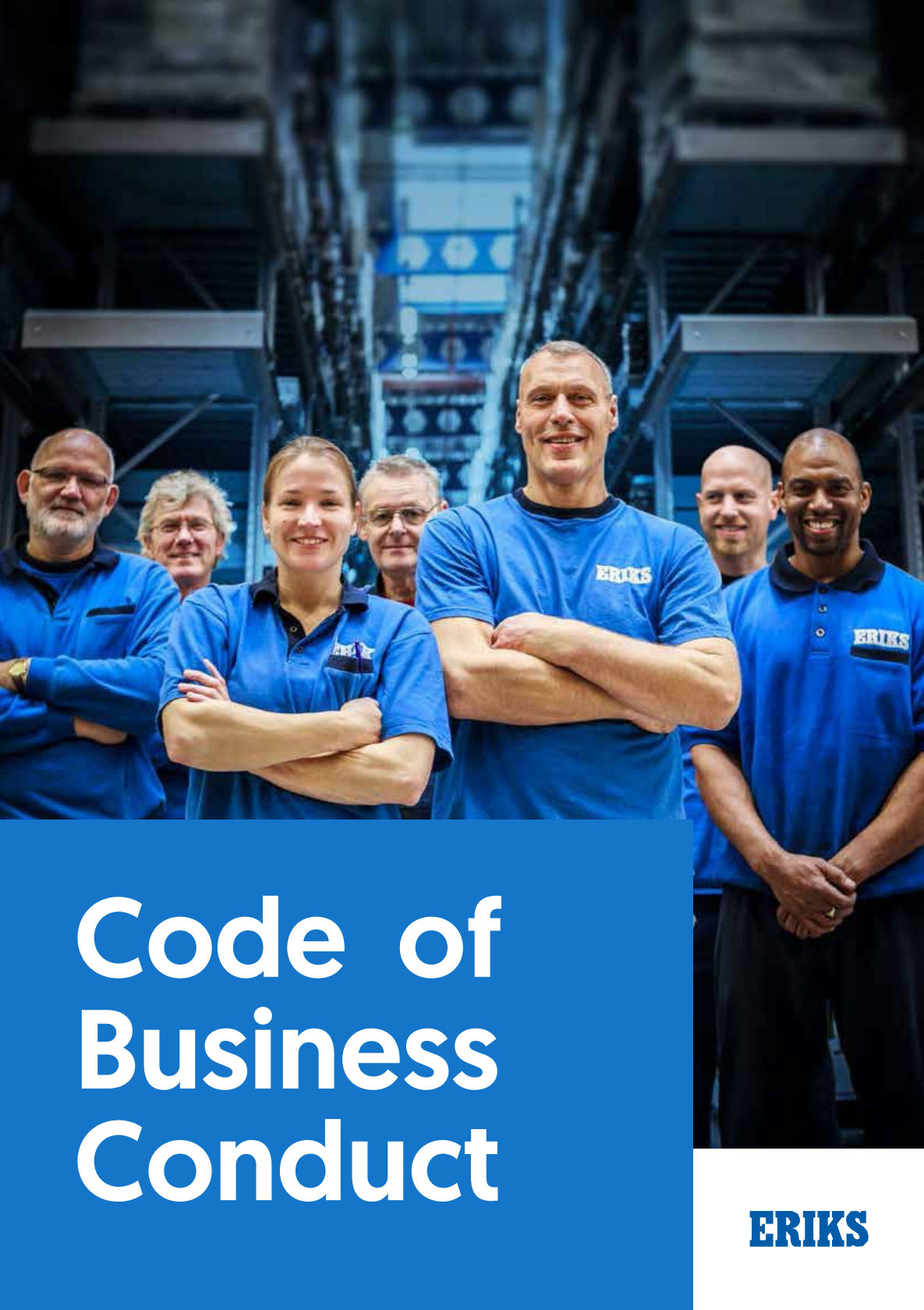 ERIKS Code of Conduct for Business Partners
Download and read our Code of Conduct for ERIKS Business Partners.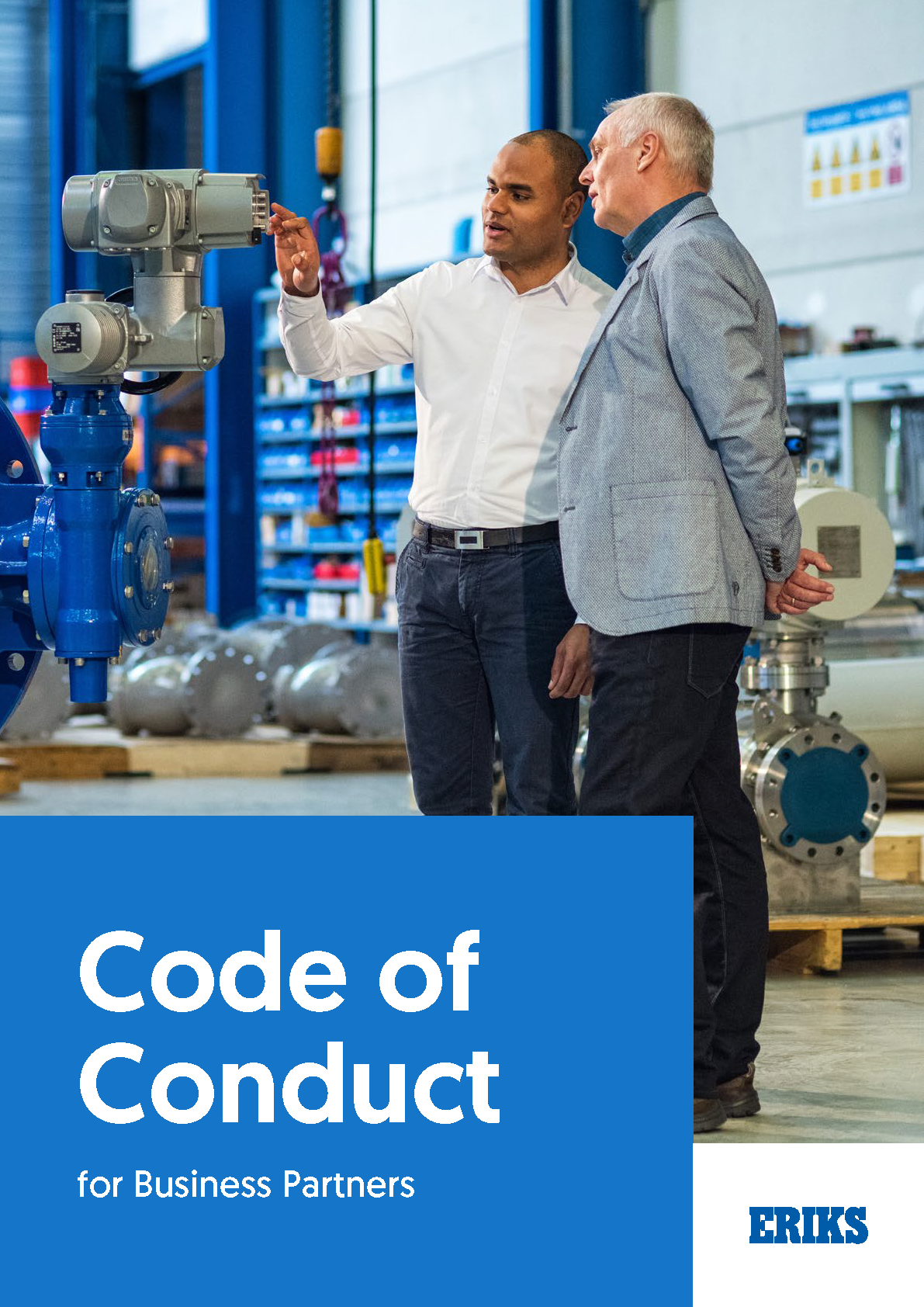 How to Contact ERIKS
Get in Touch
Looking for a custom Product quote? Need an answer to a Technical question? Looking for Careers/HR support? Want to work with us? Interested in our Digital Trading solutions? Have a finance question? Send us your enquiry and a member of the ERIKS team will be with you quickly.
How are we doing?
We strive to deliver exceptional quality service and products. As part of this goal, we encourage customers to submit feedback on their experiences so we can resolve any issues and concerns.
Chat, call or find your local Branch
At ERIKS we strive to deliver the best quality service and products. As part of this goal we encourage customers to submit feedback on their experiences so we can resolve any issues and concerns.

Call us: +441215086000