Hygienic Power Transmission Solutions
For the average person hearing words like "gears" and "motors" can conjure up visions of oil and grime. For those within clean environments, such as food and beverage, this should be far from the case. Thankfully, there have been a number of developments making power transmissions cleaner than ever. 
Did you know?
Nearly 90% of bacteria contamination, the leading cause of food poisoning,  is due to poor hygienic design...
How to Design-in Cleanliness in Food Production Equipment
Food producers need no guidance from engineers on maintaining cleanliness and hygiene in their production processes.
Correct hygiene procedures, wash-down regimes and so on are second nature to reputable producers. But if the equipmemt being used in unhygienic in its design, then what chance do they have?

Introducing Fenner Hygienic Geared Drives and Motors, specifically designed for the food and beverage industry:
Designed for washdown duties resulting in up to 60% shorter cleaning cycles
Reduced maintenance
FDA-approved Oil Seals
IE2/IE3 energy efficient

Up to 15x service life compared to standard equipment not designed for food applications
Chemical resistant stainless steel to AISI 304/316
Download the Fenner Hygienic Brochure for more information:
Rexnord Engineered Sustainability
Sustainability is the capacity to endure
Engineered SustainabilityTM by Rexnord is a product program to help you design durable conveyor systems with components that guarantee optimal product handling without compromising the ability to meet targets on:  
Safety improvement
Increased productivity
Water reduction
Energy savings
Find out more by downloading the flyer using the button below.
Also, check out the Problem Solvers below to find an example of how Coca-Cola benefitted from the use of Rexnord's Dry-PT solution!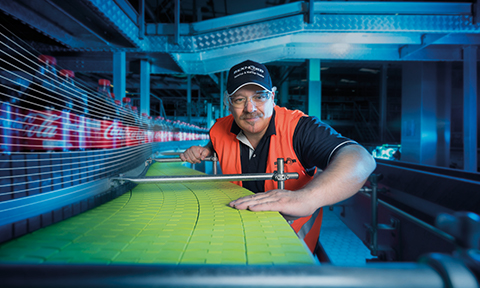 ERIKS Problem Solvers - Quick Solutions to Common Issues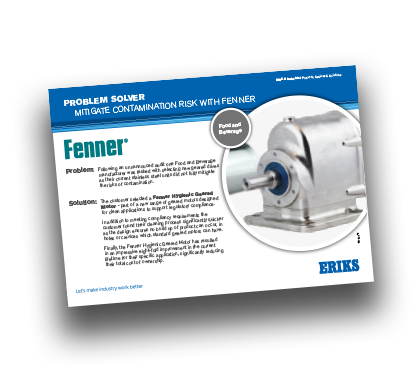 Mitigate Contamination Risk with Fenner
Following an unnannouced audit one Food and Beverage manufacturer was tasked with selecting new geared drives as their current stainless steel units did not fully mitigate the risks of contamination. Exporing their options they turned to Fenner's specially developed solution for food and beverage manufacturers.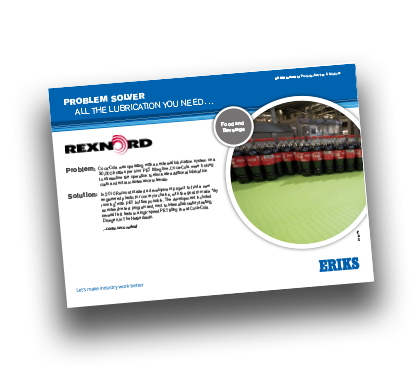 All the Lubrication you Need
Coca-Cola was operating with an external lubrication system on a 30,000 bottles per hour PET filling line. Coca-Cola were looking to streamline the operation to eliminate additional lubrication costs and extra maintenance levels. Thanks to Rexnord Dry-PT material they could eliminate the need for lubrication all together.
Uni-Chains Modular Belting
Fresh solutions for industrial bakeries
Designed to limit surface contact and promote reliability, the uni M-QNB NS constitutes an optimum choice for mixing and handling operations with sticky dough. 
It's non-stick conveying option ensures easier product release while elminating product wastage as product detaches cleanly from the conveyor.
Find out more by downloading the flyer using the button below.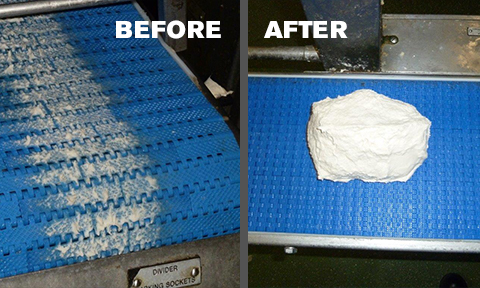 Know-How Hub
The new home for ERIKS News, Blogs and Case Studies - keep up to date with all the latest news and updates in one place
ERIKS in Action
Saving you time and money, each and every day
Contact
Get in Touch
For all general enquiries use the Enquire Online form - we'll connect you with the best member of our team for your query.  Alternatively, look up your local service centre...
Got a Technical Question?
We are proud to boast a strong team of technical specialists in each of our product and service areas. If you have a technical question a member of our team would be happy to help. 
Share Your Thoughts
At ERIKS we strive to deliver the best quality service and products. As part of this goal we encourage customers to submit feedback on their experiences so we can resolve any issues and concerns.