The ERIKS app
Ready for download! ERIKS in your pocket...
Scanning, ordering, product information, and track & trace are always on hand when you have the ERIKS app. Download the app today.

How can an App help with Digital Replenishment?
Digital replenishment from ERIKS is the ideal way to operate point-of-use, open stores for engineering components and industrial consumables.
By using our ERIKS App with key features of the ERIKS Webshop shop.eriks.co.uk, you remain in control of your stores' Digital Replenishment solution without the need for capital investment or systems integration:
Maintain purchasing control without manual transactional involvement
(Streamlining compliant processes while removing admin errors)
Better placement of components and consumables - nearest to the point-of-use
(Eliminating time of stock retrieval)
Ensure high levels of availability - minimising stockouts
(24/7 Stock availability)
Receive speedy replenishments to UK locations
(Instant ordering using the ERIKS App Scan functionality - Barcodes or QR Codes)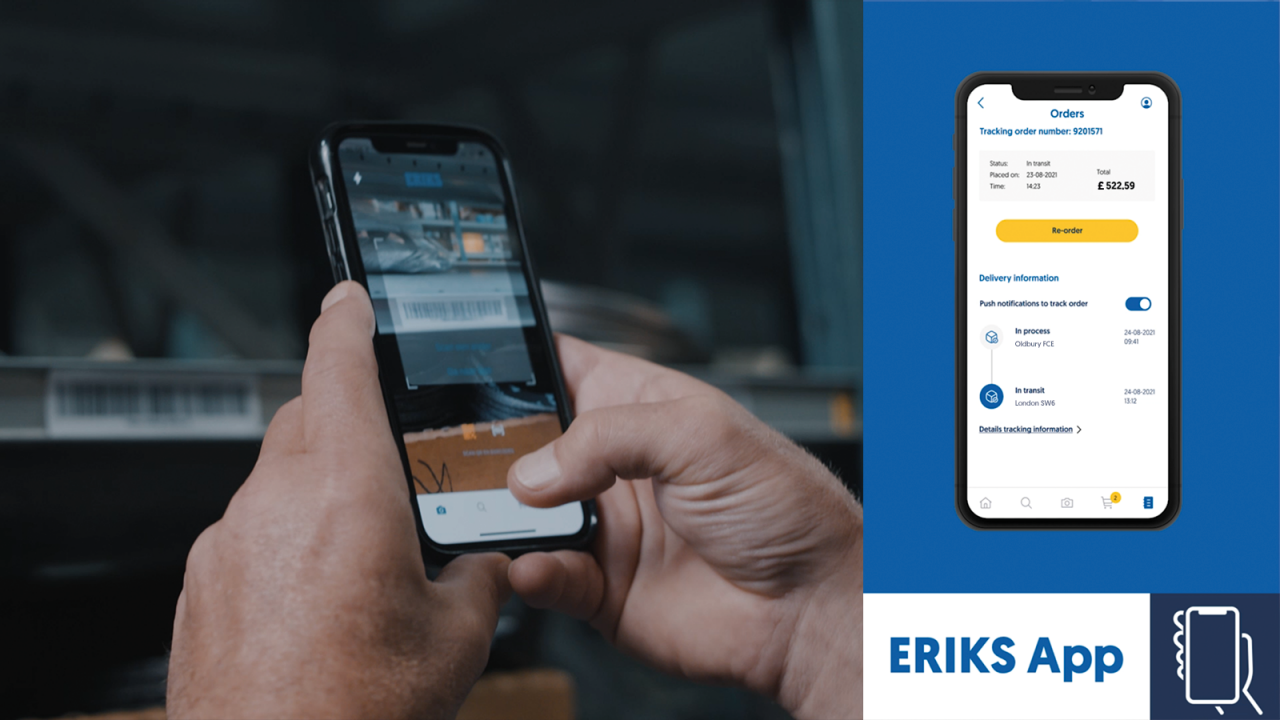 Once established, you can simply scan Barcodes or QR Codes to generate replenishment orders that are prepared at, and despatched from our
Fulfilment Centre of Excellence in Oldbury.
 
What we recommend:
Two-bin stock locations (if you need to order these, they're available to purchase from shop.eriks.co.uk)
Barcode and QR Code printing (we've made it easy to order the labels available online shop.eriks.co.uk)
Set up default Purchase Order reference (configured for faster checkout)
Advance spend limits and controls (configured for order control and compliance)
Barcode and QR Code scanning using the ERIKS App

You or your team can self-serve to configure your digital replenishment account to your requirements.

The ERIKS App provides access to our core product range available on our ERIKS Webshop, supporting replenishment or ad-hoc ordering.

All eCommerce is supported by the ERIKS eBusiness team. You may choose to operate Digital Replenishment alongside other digital services, also available from ERIKS, to create an optimal, scalable solution - speak to the team today on 08000 854 817 
ERIKS in your pocket - here's how it works...
All functions of the app at a glance: 
Scan and order directly
Quick and error-free reordering!
Check the product specifications
Am I going to order the right item? 
View the order status
When will my order be delivered? 
Follow your delivery 
Is my order on its way? 
 
View order history and easily reorder
Very handy for repeat assignments!
Here's why downloading the app is going to help you: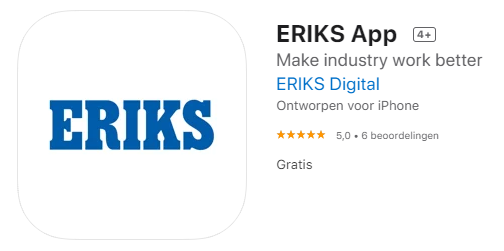 Download the ERIKS app and from now on you will have product and order information in your pocket!

Less chance of mistakes. No more incorrectly writing down or copying item numbers or quantities

Faster and easier ordering. Scan, change the quantity, and order directly or forward to a colleague
Immediate insight into order status. No need to enquire about updates, it's all in the app
Enter log in details only once. You can save details or stay logged in
View it immediately. With the app you have all the information in your pocket, you don't have to go back to your desk or call. Smarter working for you!
Download for iOS or Android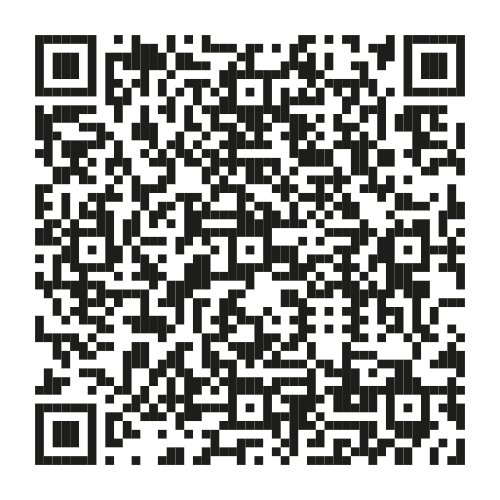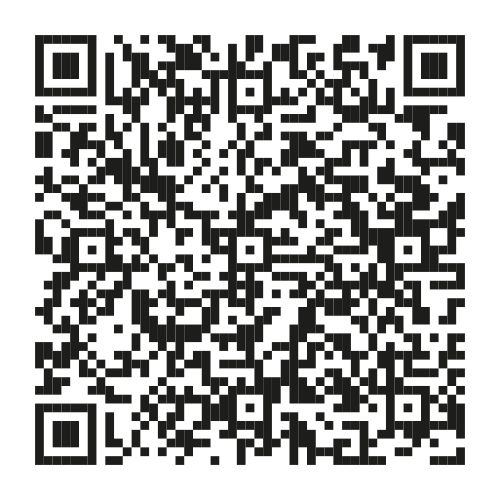 The ERIKS app: user-friendly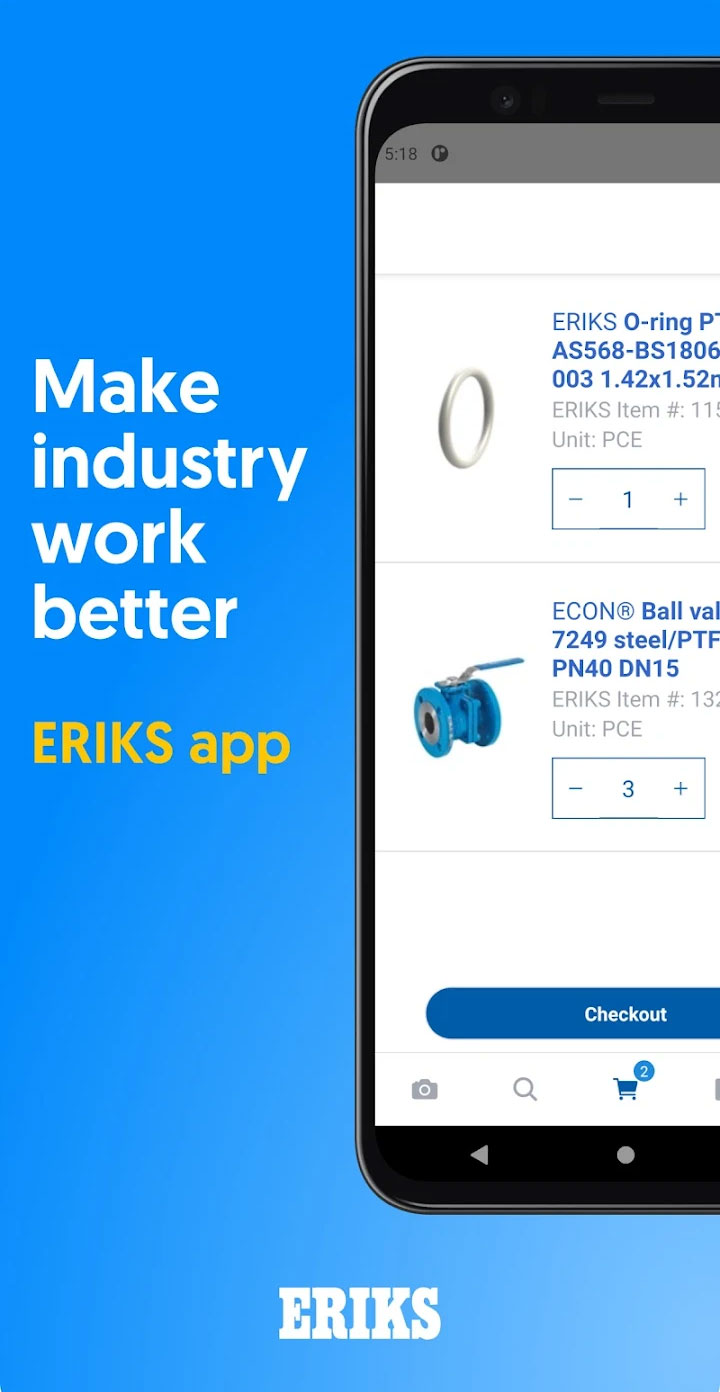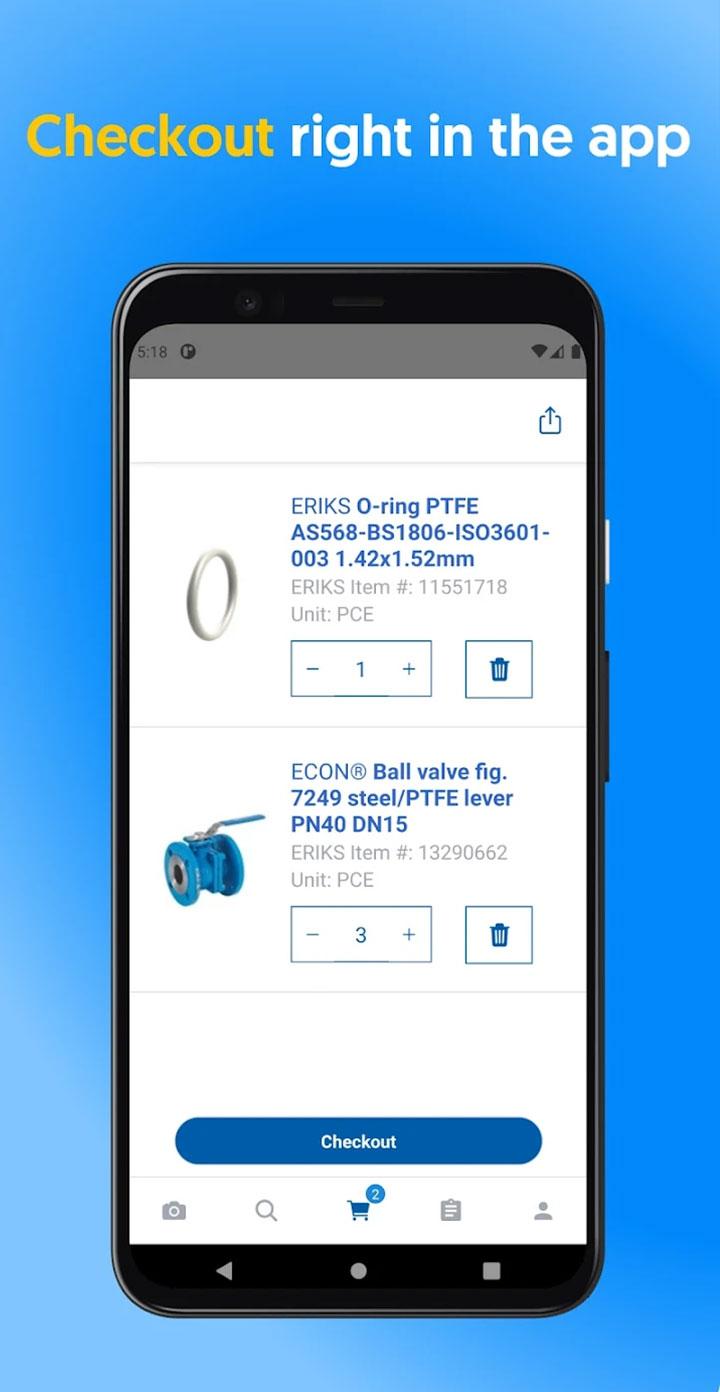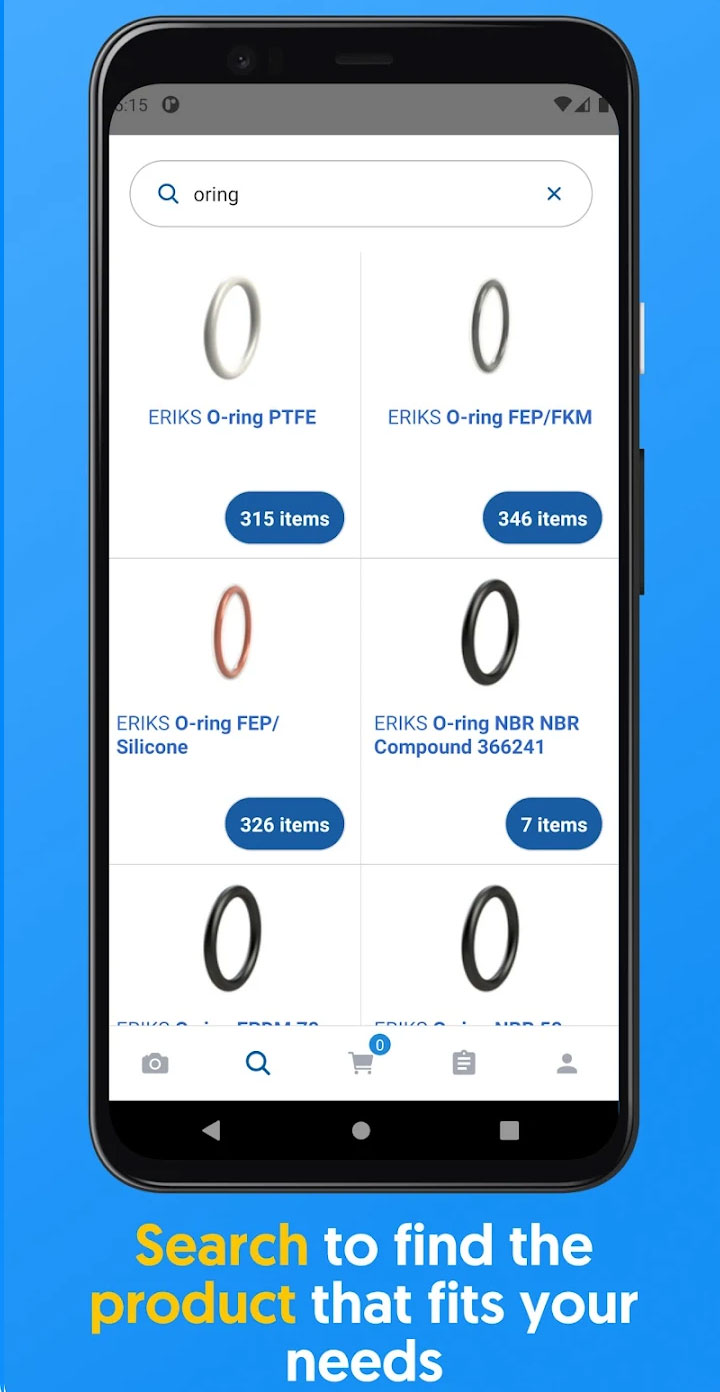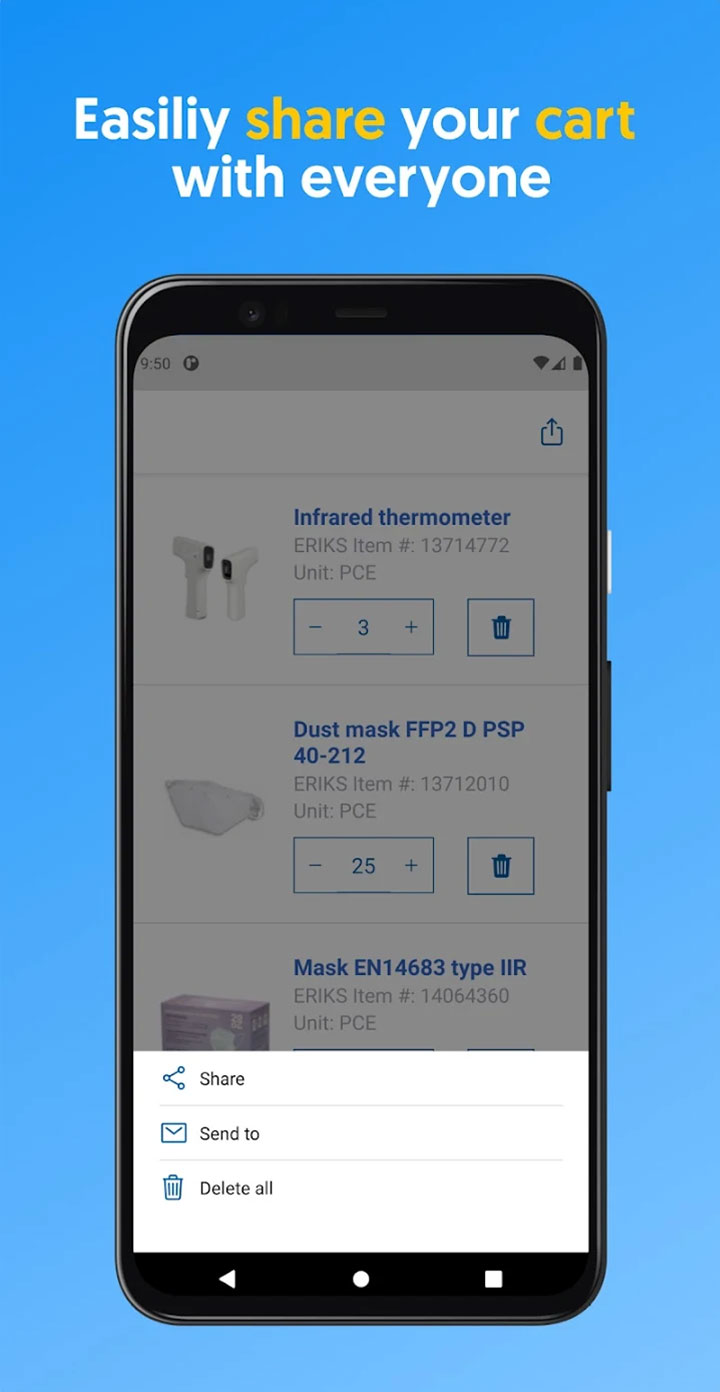 Our BIG Feature is Scanning - scan and order at your pace
Scanning is one of the functionalities of the new ERIKS app. This makes reordering items even easier. 
1. Download the app [ iOS | Android ] and log in once with your ERIKS webshop account.
2. Create QR codes 
3. Scan the QR codes 
4. Select the correct quantities
5. Order directly 
We have everything you need (labels, bins and shelving) to implement the Digital Replenishment from the Webshop. Connect with the Team: 08000 854 817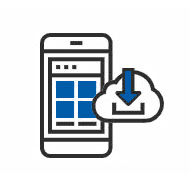 Faster reordering in 5 steps
Scanning products is one of the functionalities of the new ERIKS app, making reordering items even easier. The user-friendly app is fully integrated with the ERIKS Webshop. We explain how it works in five easy steps:
1b. Login with webshop account
Simply log in with your own ERIKS Webshop account.
Don't have a webshop account yet? For existing customers this is arranged within 3 minutes. You only need your email address and customer number.

Existing customer - create account

Not yet a customer - create an account

2. Create QR codes

Create QR codes for the ERIKS products in your warehouse. This is easy with the QR code generator in the webshop. You can find the QR code generator at 'my order lists'. Or have the QR codes created by an ERIKS specialist. Print the QR codes and place in your warehouse or canister.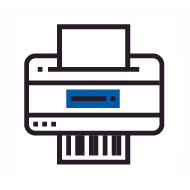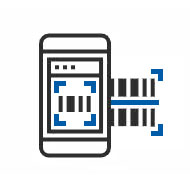 3. Scan the QR codes
Scan the QR codes of the different products you want to order. The products are added to the order list on your phone.
4. Select the correct quantities

You can immediately adjust the desired amount per product on your phone.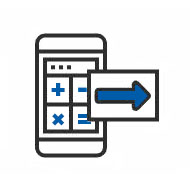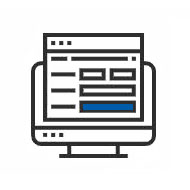 5. Complete the order in the ERIKS webshop
The products are then placed in your shopping basket in the ERIKS webshop. The order can be completed immediately. Scan, click, done!  You can also forward your shopping basket to your fellow buyer.
Digital Services from ERIKS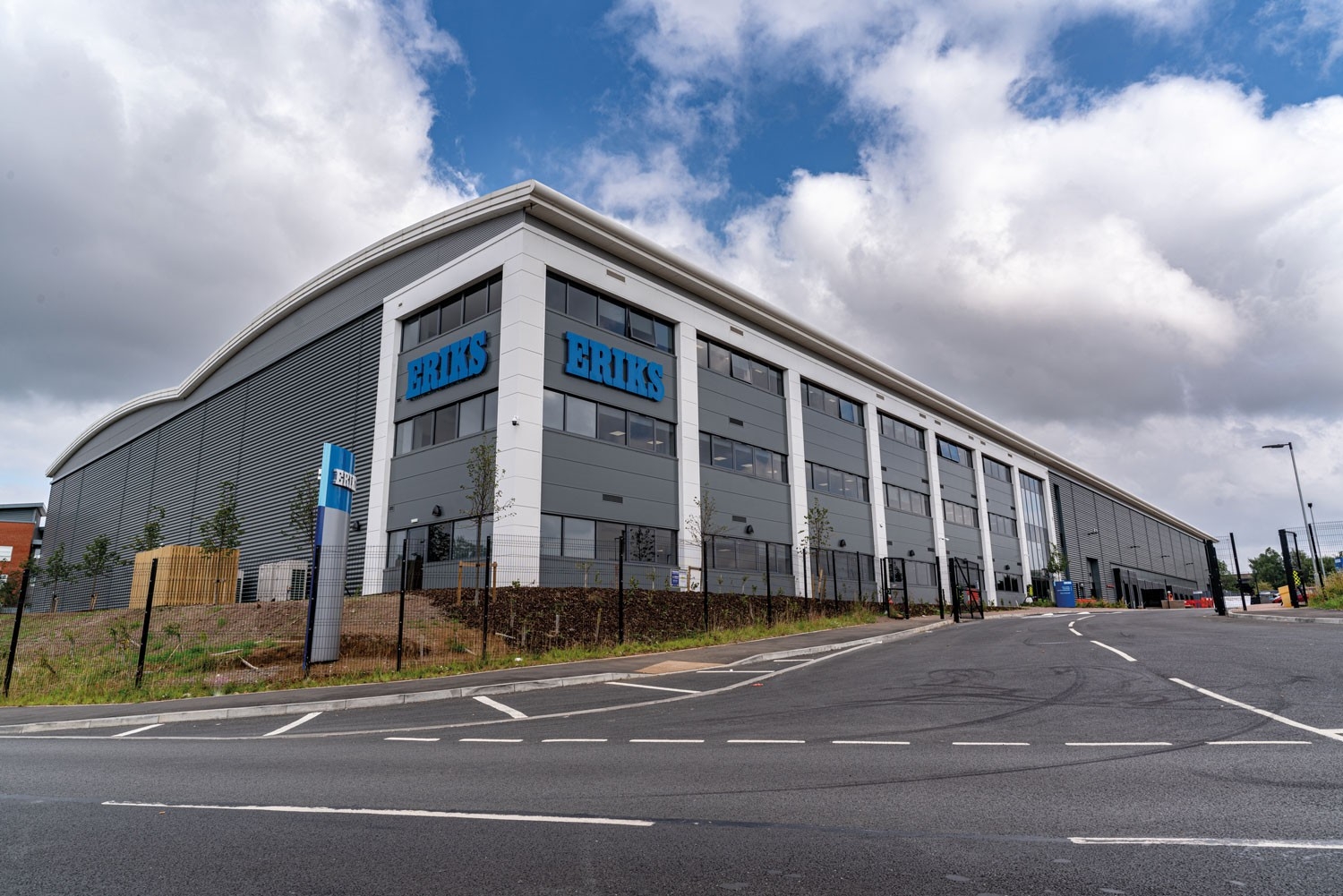 Money down the tube?
Money down the tube?
- Mike Smith
With so many adhesives, finding the right one for the right job can be a job in itself.
Read this article
How to Contact ERIKS
Get in Touch
Looking for a custom Product quote? Need an answer to a Technical question? Looking for Careers/HR support? Want to work with us? Interested in our Digital Trading solutions? Have a finance question? Send us your enquiry and a member of the ERIKS team will be with you quickly.
How are we doing?
We strive to deliver exceptional quality service and products. As part of this goal, we encourage customers to submit feedback on their experiences so we can resolve any issues and concerns.
Chat, call or find your local Branch
At ERIKS we strive to deliver the best quality service and products. As part of this goal we encourage customers to submit feedback on their experiences so we can resolve any issues and concerns.

Call us: +441215086000