80 Years Looking Forward
In the past eight decades since ERIKS began, we've grown in every possible way. We've crossed borders, designed, innovated, expanded, digitized. And although we look back with pride, we are more focussed on the future and the new challenges to come.
This year we celebrate our 80th anniversary:
80 years of success.  80 years of serving markets around the world; providing the products, technologies and services that have changed the face of industry; delivering unrivalled value; building longstanding supply chain partnerships; and helping customers grow and prosper.

ERIKS was founded in 1940, in Alkmaar in the Netherlands, by Arie Eriks and W.J.A. Stroomer.  The company originally focussed on the supply of gaskets, hoses, seals and drive belts for the dairy sector, with the objective of helping customers improve reliability and performance, while reducing operating costs.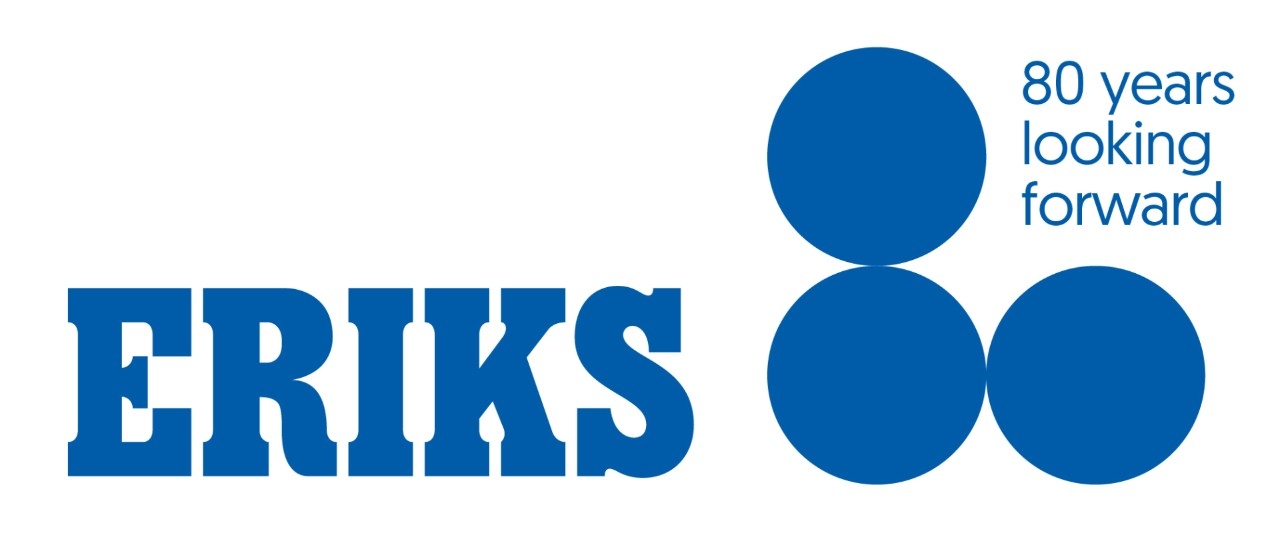 As Europe slowly emerged from the dark days of the Second World War, ERIKS began to expand its operations across the Netherlands, opening additional branches, taking on new products and partnering with customers in a growing range of industrial markets.  In 1956, as the rock and roll dance craze swept the world, IBM launched the first computer hard disc and the world's first commercial scale nuclear power station opened at Calder Hall, ERIKS took the first steps in a long-term programme of global expansion with the opening of offices in Belgium. 
During the following decades the rate of growth accelerated rapidly, with a listing on the Amsterdam stock exchange, the establishment of operations in countries ranging from France and Germany to the USA and Far East, and a programme of strategic acquisition that, in 2006, included WYKO in the UK.
Planning For The Next 80 Years
In 80 years, our success has been based on our ability to predict and adapt to change, to exploit the power of new technologies, to invest in the best people and facilities, and to build mutually beneficial partnerships with our customers and supply chain.
Our goal is simple: to continue to help our customers throughout industry build even more innovative, successful and profitable businesses.  It's a philosophy that has been at the heart of our business since day one – and one that will continue to drive us forward into the future.

ERIKS in Action

We Make Medicine Supply More Consistent
ERIKS know-how and expertise potentially averted substantial loss of production at one pharma company, which is critical to the health and wellbeing of ill people, but we have arguably saved lives in the process.
New Whitepaper - Is the Manufacturing Supply Chain Broken?
Covid-19 has exposed the fragility of global supply chains.
Cyber and terrorist attacks; trade disputes and tariff wars; extreme weather; political disputes; and the rise of populism and nationalism: all of these have the potential to cause major disruption to your supply chain.

Our latest whitepaper analyses these threats and dicusses some of the measures that your business should consider to mitigate risk and ensure business continuity. 
How to Contact ERIKS
Get in Touch
For all general enquiries use the Enquire Online form - we'll connect you with the best member of our team for your query.  Alternatively, look up your local service centre...
Got a Technical Question?
We are proud to boast a strong team of technical specialists in each of our product and service areas. If you have a technical question a member of our team would be happy to help. 
Share Your Thoughts
At ERIKS we strive to deliver the best quality service and products. As part of this goal we encourage customers to submit feedback on their experiences so we can resolve any issues and concerns.