EARLY ACCESS: Request your copy of "The Challenge of Obsolescence"
ERIKS has once again teamed up with the IET create a new whitepaper exploring UK industry's exposure to obsolescence.
Discover current attitudes towards obsolecence, including policies and how it is being managed on the ground.
This is an early access form. Submit your details below to view/download the PDF.
Please note: By submitting the form you are agreeing for your details to be processed in accordance with our Privacy Statement.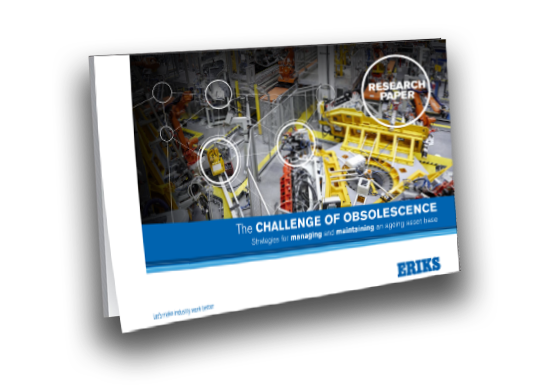 Contact
Want to know more?
If you've got any questions or are interested in ERIKS' Obsolescence Audit offering, please use the link below.