Squeeze your energy costs six ways with compressed air
Because it's so widely used in so many different applications, compressed air is often overlooked, and its wastage goes unnoticed. But with a few tweaks, and by following the simple tips below, you could not only save compressed air, but money too.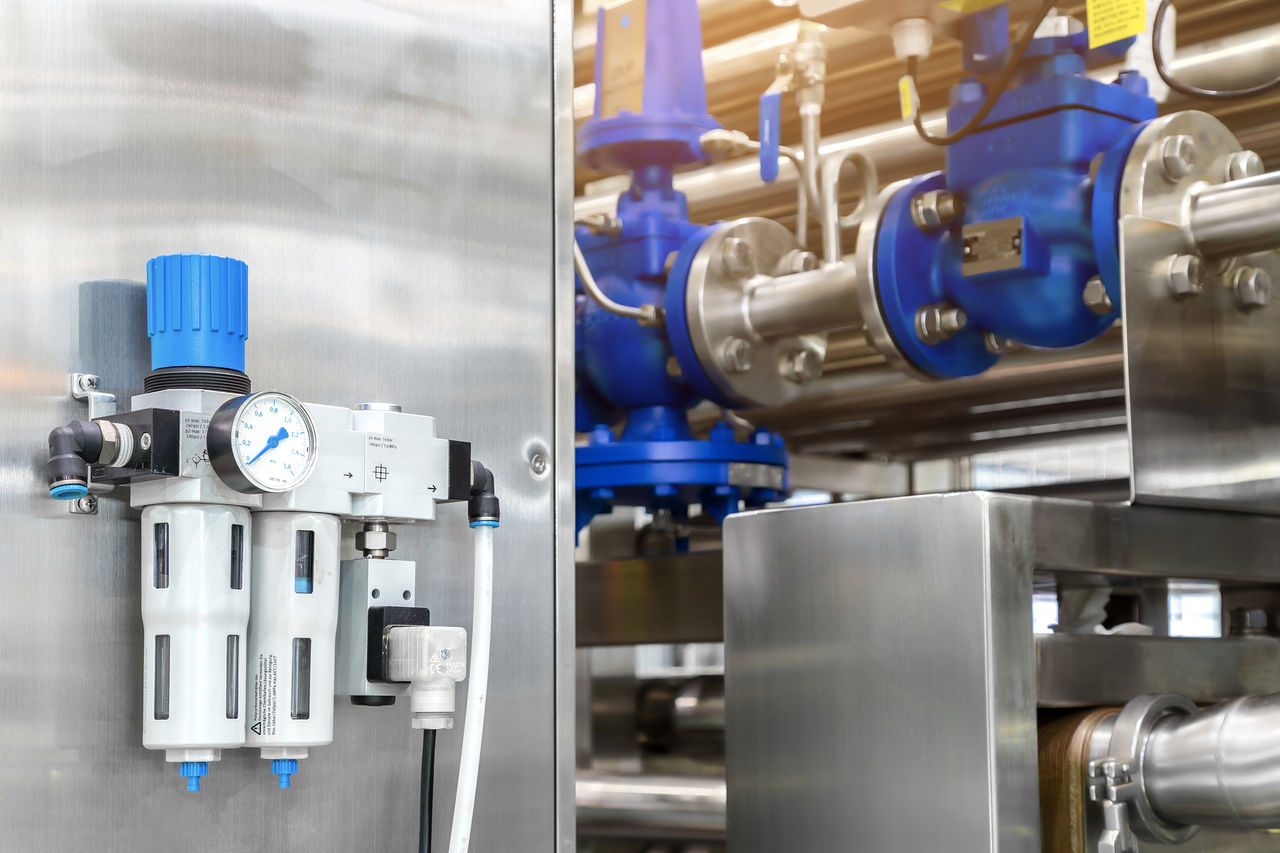 Tip 1. If you don't use it, lose it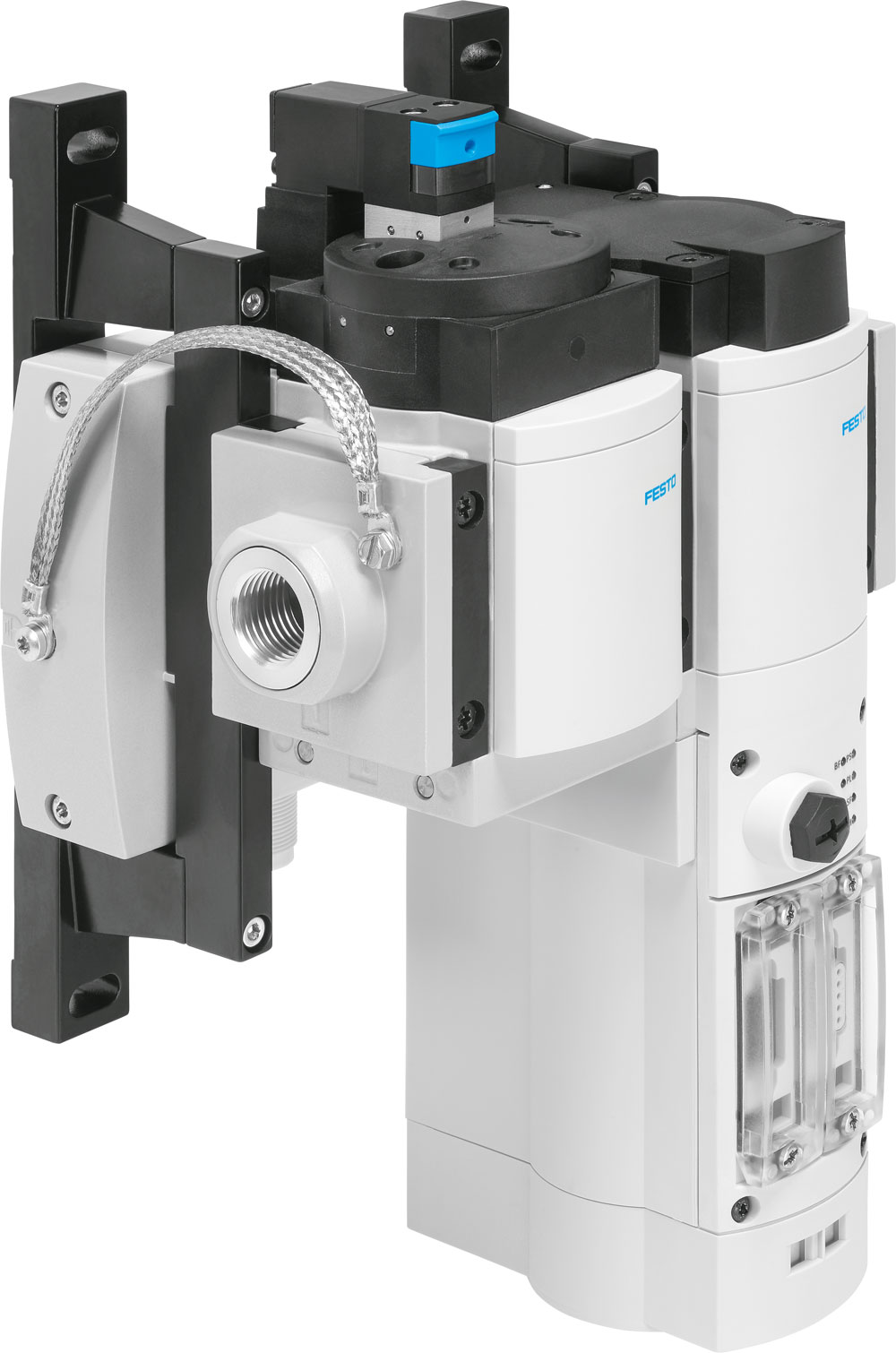 Is your compressor always on? Unless you're using compressed air 24/7, that's a real waste – so switch it off! Most systems only run at or near full capacity for up to 100 hours out of 168 in the working week. Take a look at your shift patterns, see when you can switch off the compressor, and then watch your energy bills shrink by up to 20%. And remember, simply turning off electrical power to the line doesn't stop compressed air production – that will still be wasted.

To make it even easier to generate compressed air only when it's needed, contact Festo to find out more about the MSE6-E2M. This unit constantly monitors air usage at line and machine level. When production stops, the device waits a specified amount of time, then shuts the air off entering the machine.  
 
Tip 2. Fix leaks, find savings
Air leaks are often ignored because they can't be seen, and many can't even be heard. Yet systems lose up to 40% of generated compressed air through leakage. Most leaks are the result of badly fitted or poor quality fittings, or poor quality tube. It's essential to use the correct fittings, to install correctly (using a proper tube cutter to achieve a perfect cut, for example) and to choose high-quality tubing and fittings.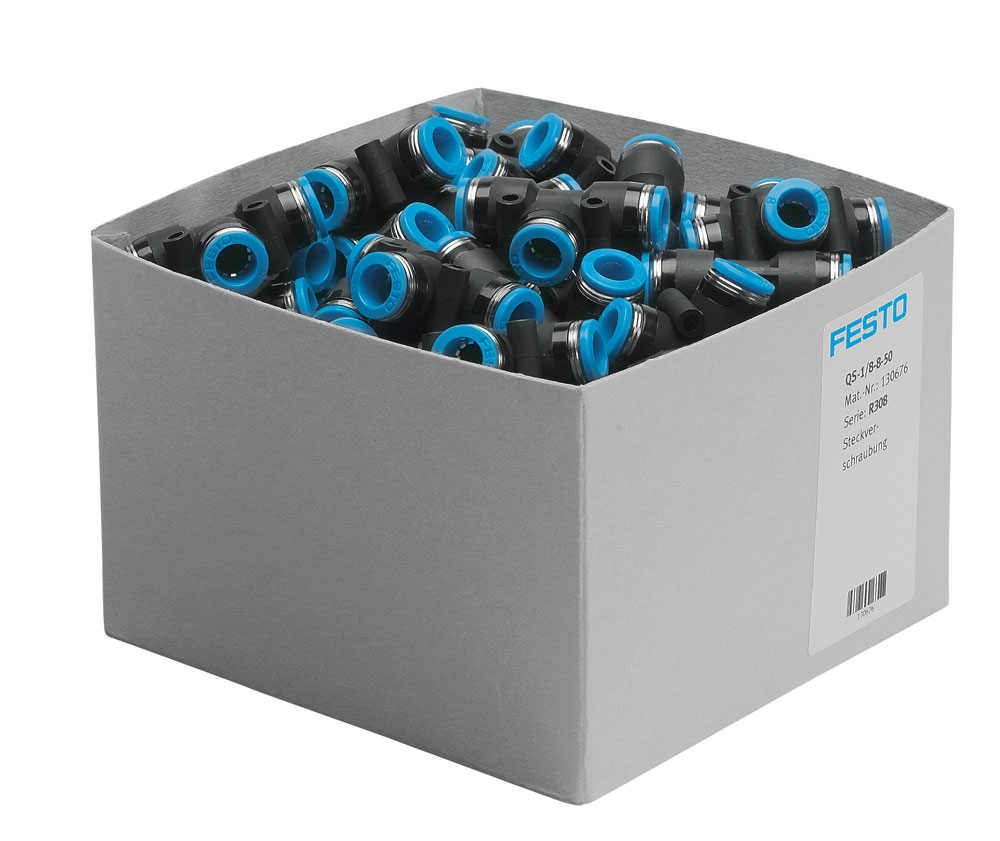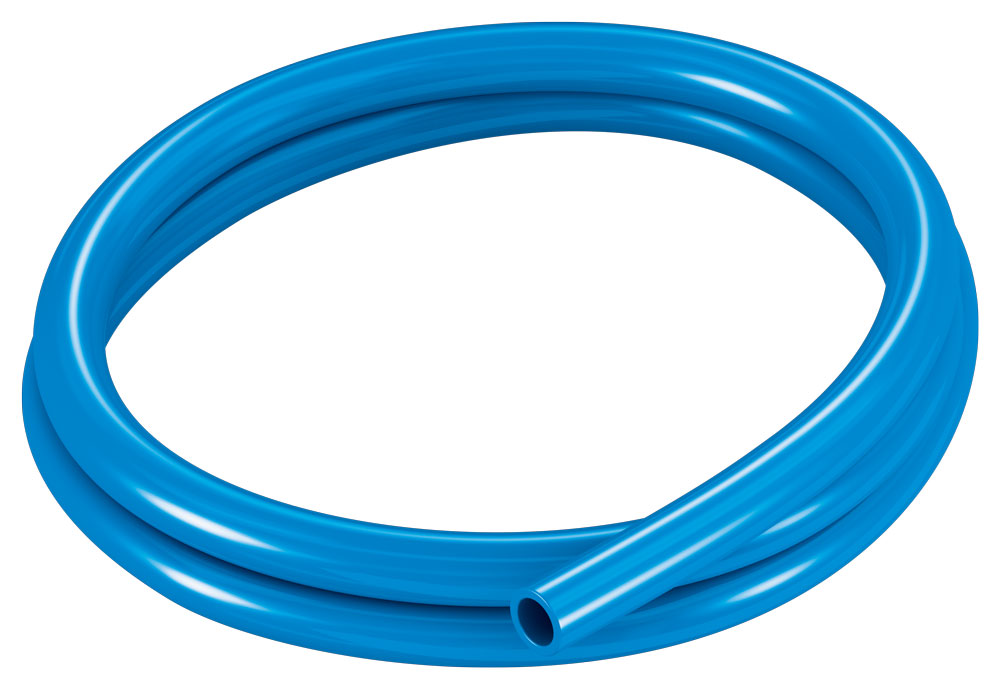 Festo offer a choice of fittings, from plastic to stainless steel, to match every pneumatic tube. Pneumatic push-in fittings are the most widely used, due to their ease of installation. And Festo PUN-H / PUN-H-Duo tubing is the most popular – made from polyurethane and providing flexibility, hydrolysis resistance, and manufactured from FDA food-safe material.

Contact ERIKS for an Air Leak Survey, and advice on the most effective Festo solutions to increase your system's efficiency.
 
Tip 3. Drop the pressure
Most factories can happily operate at 5 Bar pressure, but there will be some applications on many sites which require more. Increasing compressed air pressure site-wide is not the solution, and if there is reduced performance due to a leak, increasing the pressure simply leads to more compressed air – and more money – being wasted.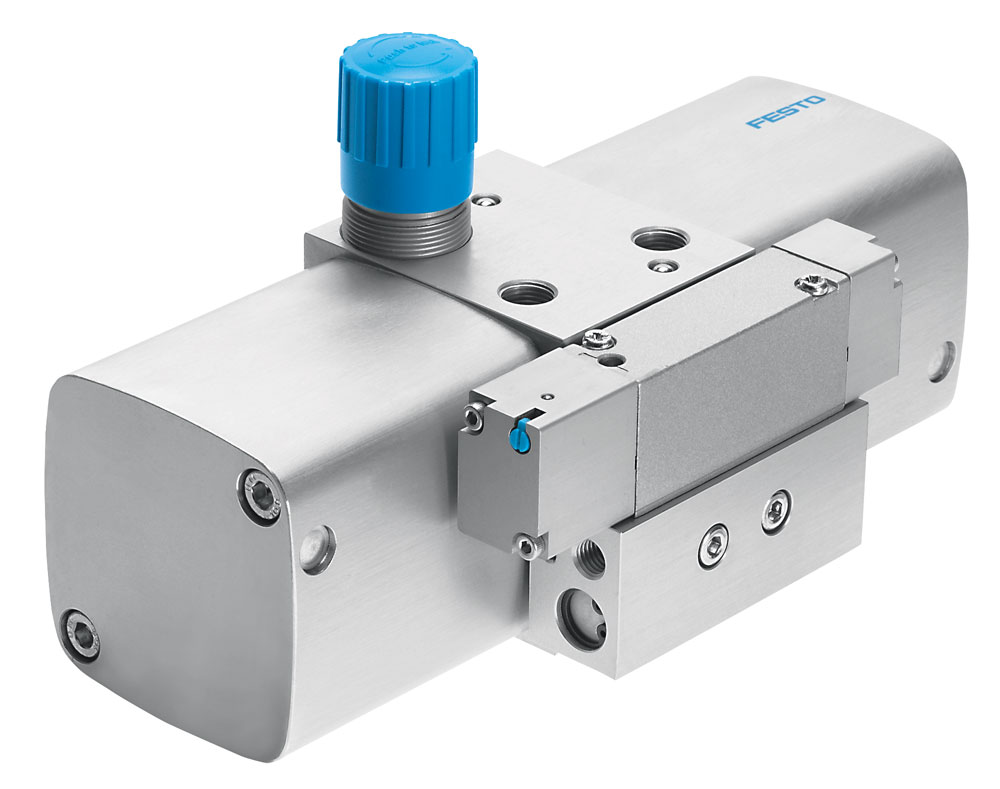 What's essential – once the leaks have been detected and resolved – is to ensure pressure is optimised for each application. This can be achieved in two ways: firstly by using pressure regulators with gauges to identify the pressure being used; secondly, by installing the Festo Pressure Booster DPA where higher pressures are needed.

This double piston pressure booster provides a pressure boost at a ratio of 1:2, for outlet pressures of up to 16 Bar. When this allows you to drop the pressure for other applications, you can reduce energy consumption by 7% for every 1 Bar reduction. Which takes the pressure off your costs, too.
 
Tip 4. Use it – don't abuse it
Sometimes there are more efficient ways to do a job than with compressed air. Around 70% of compressed air production (after leaks) is used for blowing off, cooling or producing a vacuum. In some cases using a dedicated piece of equipment (e.g. an Air Blower or Vacuum Pump) may be more cost-effective, since the compressed air will require a larger motor (60-80kW) than – for example – a blower (10kW). 
When compressed air is the best option for blowing off, drying or cleaning, specialised accessories such as Venturi air nozzles from Festo can increase efficiency. Converting energy normally lost (through pressure drop and noise) into high velocity and high-volume flow, can cut compressed air costs at point of use by 10-90%, with no loss in production output or quality.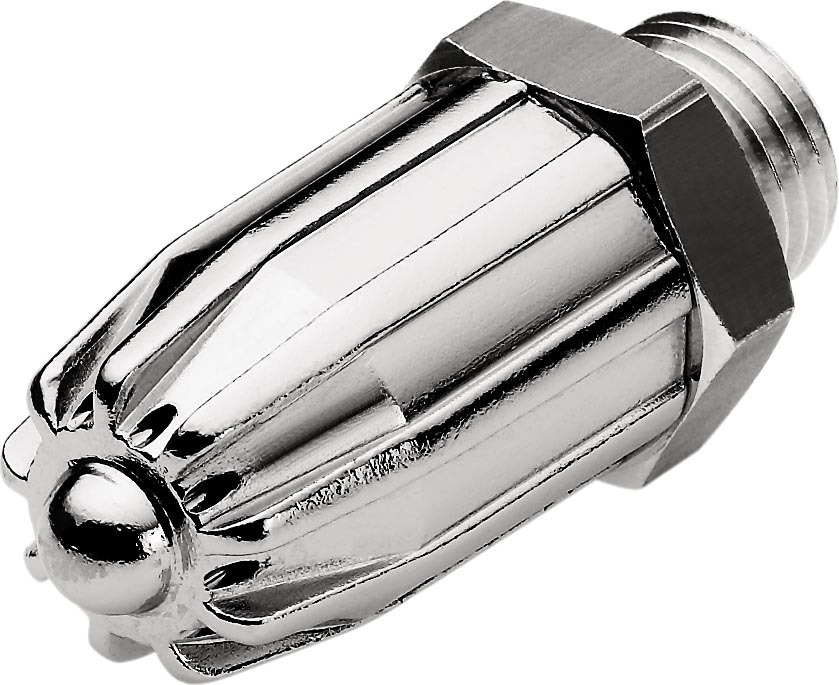 Tip 5. Know your system
What you can't measure you can't improve. So installing equipment to measure system pressure, volume flow and leaks can be a real investment leading to future cost-savings.
When you know how well your system is performing, and where and why it's performing poorly, you can take measures to reduce leaks, assign costs to individual production processes to help guide your spending on improvements, and gain early warning of faults so you can prevent possible breakdowns.

Ask Festo about the Flow Sensor SFAM, which delivers continuous absolute flow rate information, together with cumulative values based on air consumption measurement. If the flow rate increases, you immediately know you have a leak, and can take timely, energy-saving action.

 
Tip 6. Take the heat
Compressing air creates energy, around 80% of which is given off as heat. For example, an 11kW compressor can lose up to 9kW in heat energy. But there's no need for it to be wasted when it can  be used. Redirected into ducting, it can heat a building. Or with a heat exchanger retrofitted to an air compressor cooling system, it can be used to pre-heat water.
Don't waste energy, or time. Contact ERIKS now to find out how you can use heat energy from compressed air to heat buildings and  water, and cut bills.  
Get involved...
For more information on any of the Festo solutions or ERIKS services mentioned above, simply complete
the Request For Quote form on our FESTO Top Tips Page.
While you're there, why not download our 6 ways to optimise compressed air systems?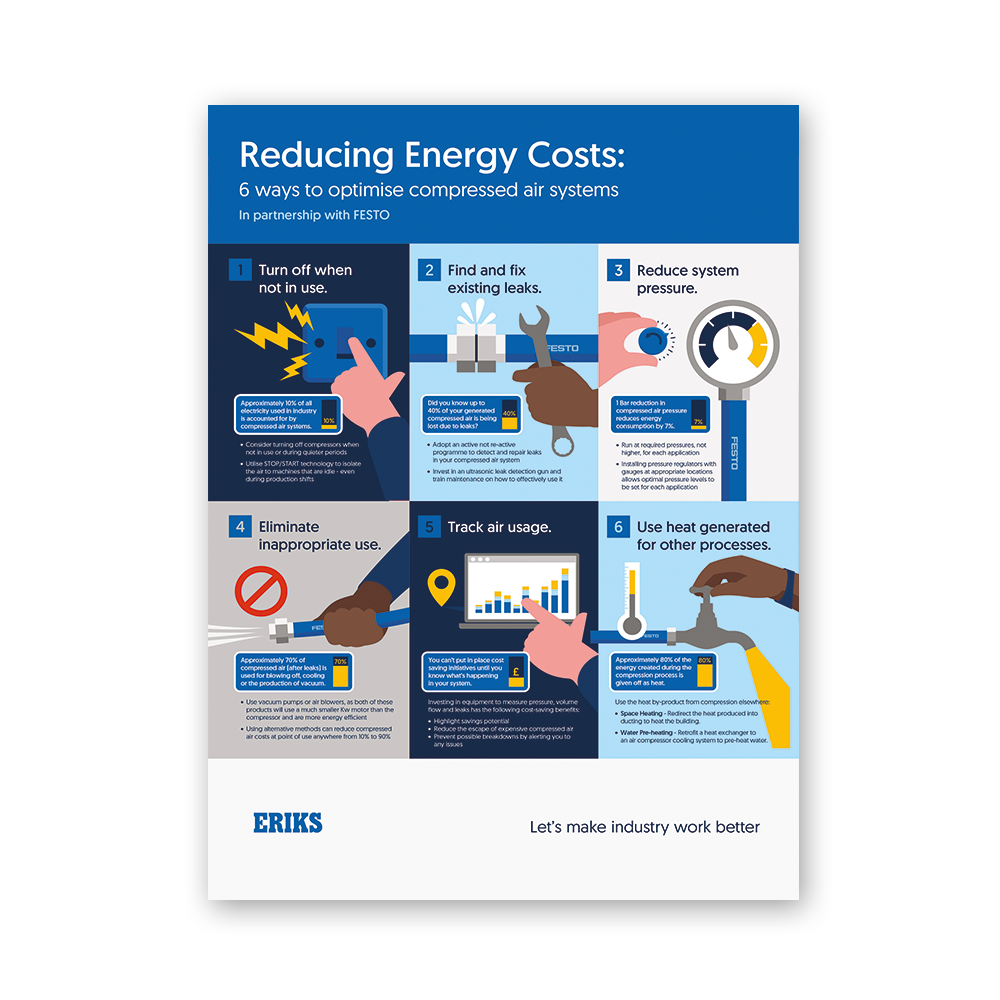 For more information on any of the Festo solutions or ERIKS services mentioned above, simply complete the Request For Quote form on our FESTO Top Tips Page.
#Festo #ERIKS #LetsMakeIndustryWorkBetter #CompressedAir #EnergySavings