ERIKS Safety Ambassadors Receive Royal Request
April 2017
ERIKS Safety Ambassador Nominees, Caireen McGregor and Andy Jakins, were over joyed to hear news that they had been selected to represent ERIKS UK & Ireland at the RoSPA Centenary Royal Garden Party at Buckingham Palace this May.
ERIKS had been extended two invites from RoSPA (The Royal Society for the Prevention of Accidents) who are privileged to have the patronage of The Queen. With both Caireen and Andy having been recognised for their commitment to health and safety within their workplace, by being nominated for an ERIKS Employee Award, they were obvious choices of Colleagues that personified the ethos and goals of RoSPA.
For press enquiries please request the Marketing Department on 0121 508 6000.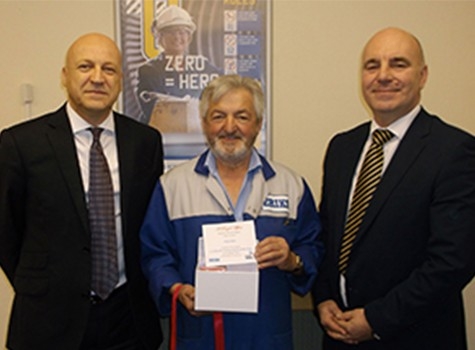 How to Contact ERIKS
Get in Touch
For all general enquiries use the Enquire Online form - we'll connect you with the best member of our team for your query.  Alternatively, look up your local service centre...
Got a Technical Question?
We are proud to boast a strong team of technical specialists in each of our product and service areas. If you have a technical question a member of our team would be happy to help. 
Share Your Thoughts
At ERIKS we strive to deliver the best quality service and products. As part of this goal we encourage customers to submit feedback on their experiences so we can resolve any issues and concerns.