Partnership with Steam Specialist Will Grow ERIKS Support Services
August 2017
Industrial services provider ERIKS UK & Ireland has formed a strategic partnership with steam specialist TLV to expand its asset management, condition monitoring and support services.
The partnership will allow ERIKS customers to benefit from TLV's experience, as well as its portfolio of steam products. The company, which is headquartered in Japan, has been working with steam for over half a century and has acquired over 3,700 patents to date.
TLV's main priority is providing a holistic approach to steam system integration for its clients. ERIKS' customers will now also be able to take full advantage of the company's Steam System Optimisation Programme (SSOP), a three-phase evaluation of an entire system to improve safety, efficiency and productivity.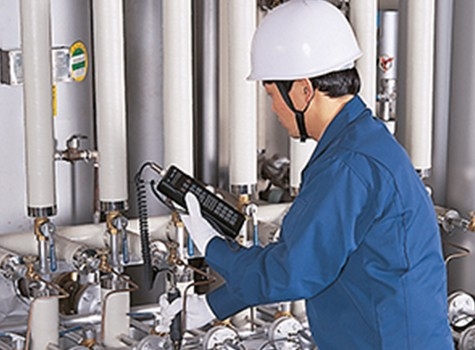 ERIKS will also be able to recommend products from TLV's extensive portfolio, such as the Cospect, which provides a compact, all-in-one solution for steam systems. The Cospect is one of the few products available in the steam market that combines solid particle removal, steam separation, condensate removal and pressure reduction. 
ERIKS has a number of partnerships with specialist providers of industrial products and services, from sealing technology through to power transmission, gaskets and flow control. The new partnership with TLV will expand its support capabilities for the flow control portion of ERIKS' business, providing customers with access to TLV's risk-based analysis and Lloyd's-approved testing systems.
Marc Hough, Product Manager of ERIKS UK & Ireland Flow Control business, said: "The direction of travel for ERIKS is to move beyond being simply a supplier to a business that can offer services across the entire life cycle of a piece of equipment, through specification, installation, repair, and operation.
"Partnering with specialists such as TLV will enable us to leverage further knowledge and advice and to help support our customers looking to make the most of their steam systems, whether this be from an asset management or a condition monitoring perspective. This will also pave the way for ERIKS to build relationships with existing TLV customers, who may benefit from other products and services that we supply."
Michael Povey, General Manager of TLV UK, said: "Having worked with steam for over 60 years, TLV is well positioned to provide the support and guidance that ERIKS needs for the flow control portion of the business.  This partnership is designed to be mutually beneficial, helping to raise our profile within the UK and showcasing our expertise and the benefits of our three-phase steam programme, as well as providing our clients with a range of other products and services offered through ERIKS."
For press enquiries please request the Marketing Department on 0121 508 6000.
How to Contact ERIKS
Get in Touch
For all general enquiries use the Enquire Online form - we'll connect you with the best member of our team for your query.  Alternatively, look up your local service centre...
Got a Technical Question?
We are proud to boast a strong team of technical specialists in each of our product and service areas. If you have a technical question a member of our team would be happy to help. 
Share Your Thoughts
At ERIKS we strive to deliver the best quality service and products. As part of this goal we encourage customers to submit feedback on their experiences so we can resolve any issues and concerns.