ERIKS Life Savers Campaign Begins
June 2017
Every year 30,000 people in the UK have a cardiac arrest outside of hospital. The survival rate is less than 1 in 10. But this figure doesn't have to be so low with the correct training. 
ERIKS has invested in BHF Call Push Rescue Mobile Kits and over the next 12 months all ERIKS Sites will be contacted to arrange BHF CPR Training. 
Large organisations have successfully trained their Employees across the UK. Easy to do and taking no more than 30 minutes.
We're proud to be supporting this important initiative and give our employees the power to administer CPR should the need arise. 
For press enquiries please request the Marketing Department on 0121 508 6000.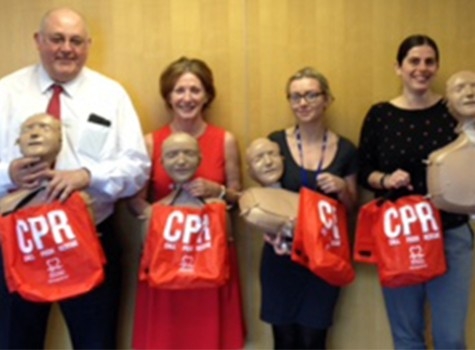 How to Contact ERIKS
Get in Touch
For all general enquiries use the Enquire Online form - we'll connect you with the best member of our team for your query.  Alternatively, look up your local service centre...
Got a Technical Question?
We are proud to boast a strong team of technical specialists in each of our product and service areas. If you have a technical question a member of our team would be happy to help. 
Share Your Thoughts
At ERIKS we strive to deliver the best quality service and products. As part of this goal we encourage customers to submit feedback on their experiences so we can resolve any issues and concerns.