Top Employer 2019 - ERIKS Certified for the 7th Year Running!
February 2019
We are thrilled to announce that, for the seventh year running, we have been officially certified by the Top Employers Institute for our exceptional employee offerings and development.
We are proud to be one of the organisations to achieve the Top Employers United Kingdom 2019 Certification, and are delighted to be officially recognised as a leading employer.
Crucial to the Top Employers Certification is that we undergo a stringent research process, and meet the required standard in order to achieve the Certification. To further reinforce the validity of the process, all answers given are independently audited, meaning this research has verified our outstanding employee conditions and earned us a coveted spot among a select group of certified Companies.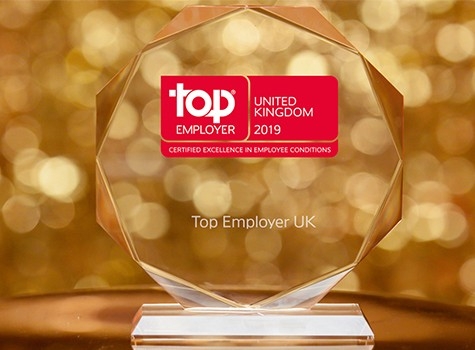 The Top Employers Institute assessed our Employee offerings on the following criteria:
Talent Strategy
Workforce Planning
On-boarding
Learning & Development
Performance Management
Leadership Development
Career & Succession Management
Compensation & Benefits
Culture
CLICK HERE to learn more about Top Employer.
Interested in a career at ERIKS? Click Search and Apply to view latest vacancies.
For press enquiries please request the Marketing Department on 0121 508 6000.
How to Contact ERIKS
Get in Touch
For all general enquiries use the Enquire Online form - we'll connect you with the best member of our team for your query.  Alternatively, look up your local service centre...
Got a Technical Question?
We are proud to boast a strong team of technical specialists in each of our product and service areas. If you have a technical question a member of our team would be happy to help. 
Share Your Thoughts
At ERIKS we strive to deliver the best quality service and products. As part of this goal we encourage customers to submit feedback on their experiences so we can resolve any issues and concerns.