ERIKS Norwich Service Centre Becomes Regional Hub
July 2017
ERIKS' Norwich Service Centre has moved to larger premises to form the Lincs and East Anglia Regional Hub. The move will allow the company to combine its know-how and resources to support customers in the Lincs/Norfolk/Suffolk area across a broader range of products and services.
The new facility is almost triple the size of the previous premises, allowing for numerous additional services including in-house application engineering expertise. Within the new Regional Hub is a customer experience area and conference facility as well as local stock holding for increased speed and responsiveness of service. 
Among the most notable improved services from the new Regional Hub is the hygienic pump repair capability with a clean room, and separate tooling and test facilities. What's more, there are now enhanced load test capabilities from a purpose-built test panel and improved machine shop capabilities following the expansion in equipment and tooling.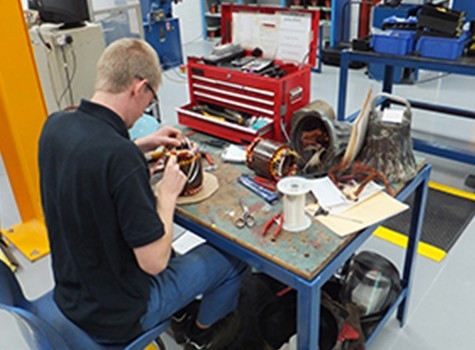 Jonathan Read, Distribution & Logistics Manager for ERIKS UK, comments: "After 40 years, we had outgrown our service centre premises, leading to the decision to move to the new and improved facility. This substantial increase in space will enable us to provide additional engineering services, providing a larger dedicated team to better meet the needs of our local customers.

"The significant capital investment from ERIKS has demonstrated the company's level of commitment to customers in the Lincs/Norfolk/Suffolk area and will ultimately enable us to offer a faster and more efficient service."
For press enquiries please request the Marketing Department on 0121 508 6000.
How to Contact ERIKS
Get in Touch
For all general enquiries use the Enquire Online form - we'll connect you with the best member of our team for your query.  Alternatively, look up your local service centre...
Got a Technical Question?
We are proud to boast a strong team of technical specialists in each of our product and service areas. If you have a technical question a member of our team would be happy to help. 
Share Your Thoughts
At ERIKS we strive to deliver the best quality service and products. As part of this goal we encourage customers to submit feedback on their experiences so we can resolve any issues and concerns.