ERIKS Acquires Two Parsons Peebles Group Locations in Cardiff and Derby
June 2020
ERIKS expands in the UK with the acquisition of two sites previously operated by Parsons Peebles Group (PPG). The acquired sites in Cardiff and Derby are dedicated to the design, manufacture, installation, refurbishment, servicing and repairs of Electric Motors, Gearboxes, Pumps and associated equipment.
Stephan Breedveld, Chief Executive Officer of ERIKS:
"These activities are a very good fit to our current offering in the UK & Ireland. We are always looking for opportunities to further expand, with the aim to add more value for our industrial customers. This aquistion allows us to strengthen our services in the field of Rotating and Flow equipment, which we see as a growth market. In addition to specialist know-how these locations bring us a solid client portfolio in segments such as utilities, water and rail. We are excited to welcome our new colleagues - almost 60 of them - who contribute to our specialism, bringing a high level of skill, experience and passion".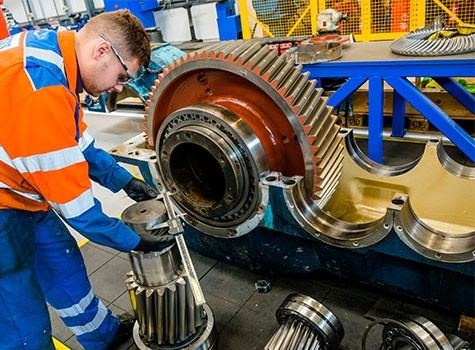 How to Contact ERIKS
Get in Touch
For all general enquiries use the Enquire Online form - we'll connect you with the best member of our team for your query.  Alternatively, look up your local service centre...
Got a Technical Question?
We are proud to boast a strong team of technical specialists in each of our product and service areas. If you have a technical question a member of our team would be happy to help. 
Share Your Thoughts
At ERIKS we strive to deliver the best quality service and products. As part of this goal we encourage customers to submit feedback on their experiences so we can resolve any issues and concerns.