Reducing TCO with Advanced Respiratory Solutions
Respiratory protection is key in safeguarding worker health and safety. Workers are often exposed to various airborne hazards in different industrial settings, including dust, fumes, vapors and gases. An effective respiratory protection program is, therefore, non-negotiable. It is also a common requirement in various industries, from pharmaceuticals and food to construction and chemical. While each industry has unique operations, the need for respiratory safety is universal.
Ensuring good respiratory protection safeguards employee health, boosts productivity and reduces health-related work absences. Therefore, investing in effective respiratory protection equipment (RPE) is a critical strategy for businesses, especially when considering the Total Cost of Ownership (TCO).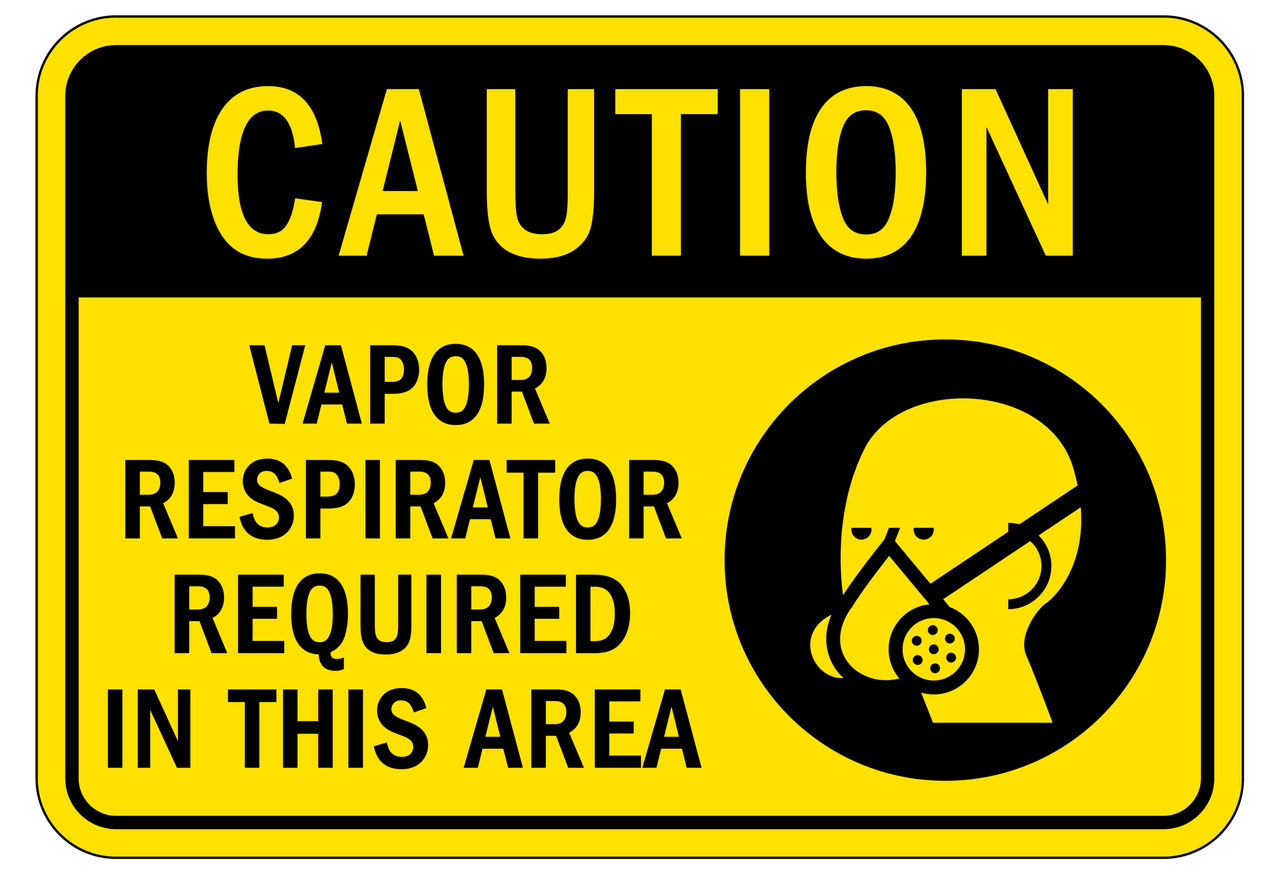 The TCO approach not only considers the upfront purchase cost but also factors in ongoing operational costs, maintenance, employee productivity and environmental impact. This comprehensive perspective can lead to long-term savings. Moreover, this approach also ensures compliance with the continuously updating safety regulations across Europe and worldwide.
Implications of Regulation for Respiratory Protection in the EU
The recent amendments to DGUV Rule 112-190 and Principle 312-190 have brought about significant changes to the respiratory protection regulations in Germany. Importantly, these revisions are likely to influence regulations across the EU, given the EU's collective focus on workplace safety and the interconnected nature of its occupational health policies.
The new regulations in Germany provide improved definitions and emphasize individual fit testing. They also introduce clear role definitions detailing responsibilities and knowledge requirements.
A noteworthy enhancement is the user-friendly flowcharts designed to streamline the equipment selection process, making the right choice an effortless task. Also, the term 'duration of use' has now replaced wear time limitations, aiming to emphasise both comfort and safety standards.
These revisions show a more comprehensive and efficient approach to respiratory protection, and it is only a matter of time before this will set a new standard for respiratory protection across Europe.
Implementing Effective Respiratory Protection Programs in the Workplace
Choosing the right respirator is a crucial decision that must be tailored to the specific hazard a worker will meet on the job. Not all respirators are designed to protect against every type of hazard.
When circumstances demand the use of respirators, employers are obligated to establish a comprehensive 'respiratory protection program' following European Agency for Safety and Health at Work (EU-OSHA) respiratory protection standards.
This program should encompass a certain number of elements, including:
a written respiratory protection program
an assessment of respiratory hazards present in the workplace
the selection of suitable respirators
medical evaluations and fit testing for workers
guidelines for the maintenance, storage, and cleaning of respirators
In addition, workers should receive thorough training about respiratory hazards and proper respirator use. This program should be reviewed regularly.
To effectively manage and oversee this comprehensive program, a qualified and trained program administrator is mandatory. Their role involves monitoring the program to guarantee adequate protection for all workers and keeping up to date with the latest regulations and OSHA requirements.
For more in-depth information about respirator use in the workplace, visit the EU-OSHA website where you can find a wealth of resources and guidance materials.
Different Types of Respiratory Protective Equipment
It is crucial to understand the range of available options for RPE. These include Filtering Facepiece Particles (FFP) masks and Powered Air Purifying Respirators (PAPR).
FFP masks come in three primary types - FFP1, FFP2, and FFP3, each offering different levels of protection. FFP1 masks are useful for dealing with non-toxic dusts such as cellulose and cement, filtering at least 80% of such pollutants. If the hazard involves more toxic substances, FFP2 masks, which filter at least 94% of water- and oil-based toxic pollutants, are preferred. For environments with health-harming, carcinogenic, or radioactive pollutants, FFP3 masks, which filter 99% of all water and oil-based pollutants, are ideal.
On the other hand, Powered Air Purifying Respirators, or PAPRs, offer protection from harmful particles, gases, and vapours across a wide variety of applications. Their battery-powered blower design reduces breathing resistance, making them ideal for long use and demanding tasks.
When selecting a filter unit for a PAPR, several considerations come into play, such as the type and concentration of hazardous substances and the working conditions. A detailed evaluation will ensure the chosen RPE is adequate for the specific environment, offering maximum protection to the wearer.
The right RPE safeguards your health and contributes to a safer and more efficient work environment.
Advanced Respiratory Solutions
Having understood the importance of a comprehensive respiratory protection program in the workplace and how it fits within the regulatory framework, it is vital to explore the solutions available to safeguard employee health. In the personal protective equipment industry, 3M is synonymous with quality and innovation. Their advanced offerings, such as the Aura™ Particulate Respirators, the Secure Click™ Reusable Half Masks, and the Versaflo™ Powered Air Respirators, each bring their unique features to cater to diverse environmental requirements. Let's review these solutions to understand how they can contribute to a more secure, compliant and healthy workplace.
3M™ Aura™ Particulate Respirators
Designed with the unique challenges and needs of the healthcare sector in mind, the 3M™ Aura™ Particulate Respirators offers both comfort and superior protection. This respirator features a sculpted nose panel that adapts to a broad range of face shapes and sizes. This not only ensures a secure fit for the wearer but also significantly reduces the potential for eyewear fogging, a common issue in healthcare settings.
The key benefits of the 3M™ Aura™ Particulate Respirator lie in its enhanced comfort and wearability. It recognizes the need for healthcare professionals to be both protected and comfortable during their often-long shifts. Moreover, it offers protection against airborne biological particles, essential in a healthcare setting.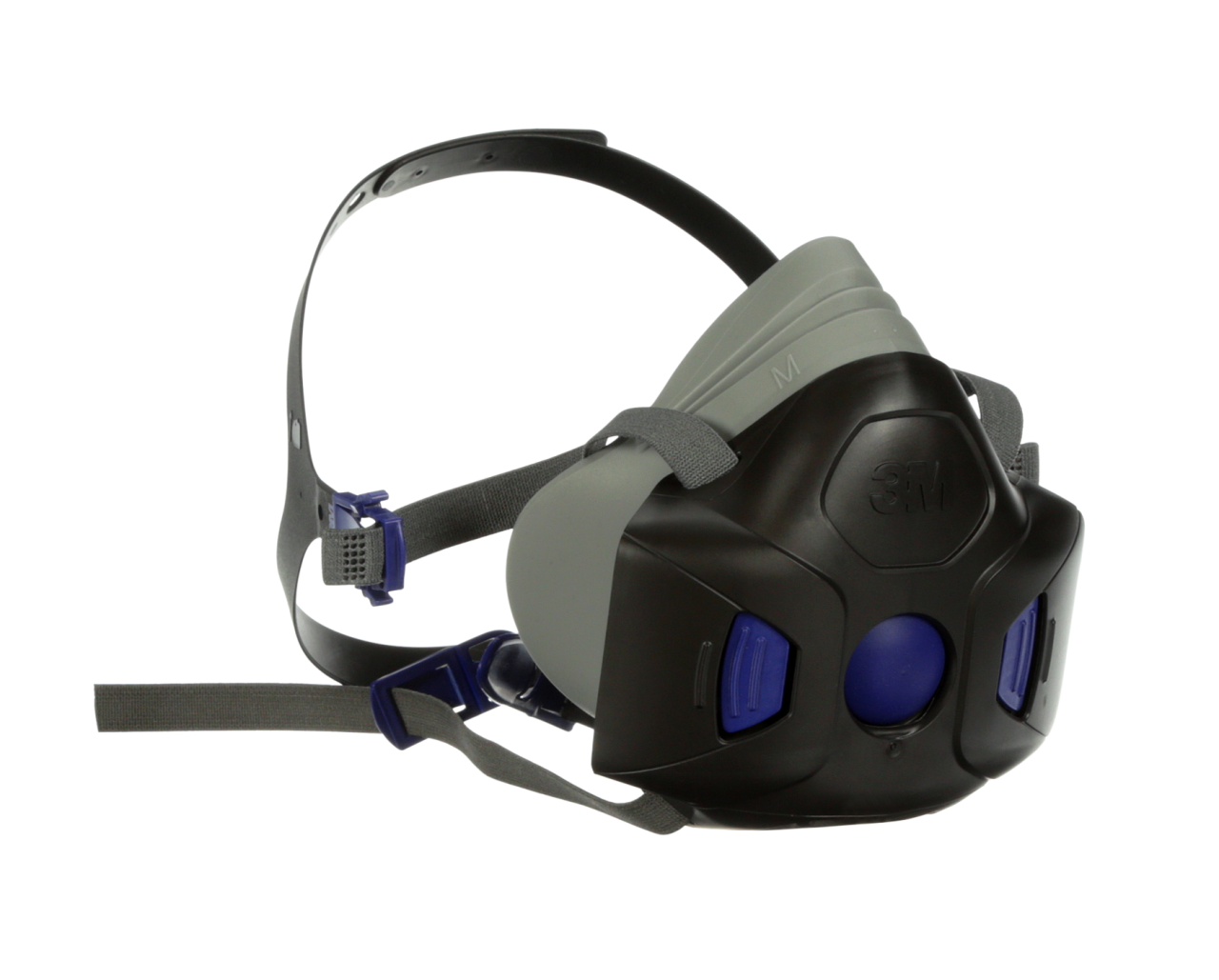 3M™ Secure Click™ Reusable Half Masks
Next in the line-up is the 3M™ Secure Click™ Reusable Half Masks. A versatile solution for a variety of industries, this half mask is characterized by its quick, simple to use, and secure click-together system. This offers not only ease of use but also confidence that your mask is assembled correctly.
Designed with a low-profile, four-point adjustable head harness, the 3M™ Secure Click™ Reusable Half Mask ensures an excellent fit on a wide range of face shapes and sizes. Its swept-back cartridge design improves visibility and balance, while the silicone face seal offers comfort and durability.
This mask is a valuable addition to worksites where workers need reliable, reusable RPE. Its ease of assembly and comfortable fit make it a practical choice for long-wear situations. Additionally, its rugged durability means it's built to last, helping businesses manage their safety equipment costs effectively.
3M™ Versaflo™ Powered Air Respirators
The 3M™ Versaflo™ Powered Air Respirator is a top-of-the-line solution for industries where workers face exposure to certain hazardous particles and require powered air purification. It offers adjustable airflow, multiple size options and a wide range of applications, making it a versatile choice for many work environments.
The 3M™ Versaflo™ Respirator is designed for comfort, with a lightweight construction and an easy-to-use touchpad for airflow control. Furthermore, it allows for simple maintenance, with easy-to-clean components and an intuitive, user-friendly design.
These RPE models exemplify 3M's dedication to delivering innovative respiratory protection solutions. Each of these products offers not only high standards of safety, comfort, and ease of use, but also contributes to reducing TCO over time. Investing in these solutions is a strategic move towards optimizing workplace safety while also managing operational costs effectively.
Case Study - RPE in the German & UK Pharmaceutical Sector: A significant problem in this industry was the excessive cost and waste associated with disposable hoods used to protect staff working with blowers. To address this, ERIKS recommended a switch to a reusable hood model. This change resulted in financial savings of €18k and brought about a positive environmental impact by reducing waste associated with discarding the complete apparatus.
Lowering TCO with Advanced Respiratory Solutions
3M's commitment to quality and innovation is about delivering reliable safety solutions, but also about providing real value to businesses. Here's a detailed look at how advanced respiratory solutions help reduce different components of TCO:
Lower Maintenance Costs: Designed to be easy to clean and maintain, advanced RPE needs less frequent replacements and repairs. This efficiency in design translates to lower costs over the equipment's life and ensures the product stays functional for longer periods of time.


Greater Durability and Longer Lifespans: The materials and manufacturing processes used by 3M ensure their respirators are both durable and reliable. This longevity means businesses can rely on the respirator for a longer time before replacing it, thus extending its life cycle and reducing overall costs.


Ease of Use: Intuitive design reduces the time and cost associated with training. Workers can learn to use the equipment quickly, leading to increased productivity and less time spent on instruction.


Increased Productivity: Comfortable, innovative respirators allow for extended periods of uninterrupted use. This increased "duration of use" enhances productivity by minimizing disruptions and reducing the time required for breaks.
 
Case Study - Personal Safety Equipment in the Pharmaceutical Industry: Company was using disposable masks that required a 30-minute recovery period after 75 minutes of use, leading to inefficiencies in production and employee discomfort. The proposed solution involved shifting to a particle mask with an exhalation valve, which allowed 120 minutes of uninterrupted use, enhanced wearing comfort and reduced the need for masks by 35%. The new mask design also offered dual protection for the wearer and the environment.
The longevity, reliability and performance of the equipment play a key role in determining the TCO.
Different categories of RPE have varying TCO implications. For instance, disposable masks such as the FFP series may have a lower initial cost, but their short lifespan and the requirement for frequent replacements can increase the TCO over time.
On the other hand, reusable equipment like half masks or powered air respirators, though they might have a higher upfront cost, can offer long-term cost benefits. Their durability and the possibility to replace filters extend their lifespan significantly. Furthermore, their adaptability to various hazardous environments and ease of use can lead to reduced training costs, contributing to a lower TCO.
Therefore, when selecting respiratory protection, businesses should evaluate both the immediate and long-term costs associated with their choices.
Case Study - Respiratory Solutions in the Chemical Industry: A paint shop needed a durable solution to protect employees from particles and vapors. Half masks and protective goggles were in use, but they needed improvement. The solution included defining particles and vapors in hazardous EX and non-EX areas and starting a subsequent test phase. The implementation of this solution provided superior employee protection, comfort via air supply and adaptability across applications. Additionally, the individual replacement of filters based on saturation led to a cost saving of €3200, which represented a 23% reduction in expenses.
As businesses strive for cost-efficiency without compromising on safety, the focus has shifted towards solutions that extend the life cycle of the equipment. This minimizes the need for frequent replacements - all while ensuring maximum protection and comfort for the users.
The Future of Occupational Health and Safety
Respiratory protection is one aspect of a larger conversation about occupational health and safety. As we continue to develop innovative technologies and methodologies, we also need to consider the broader context of how these advancements fit into a comprehensive strategy for worker protection. How do these developments integrate with other safety measures? What is their impact on overall attitudes towards safety? How do they help create a safer, healthier and more productive work environment?
The future of occupational health and safety needs a proactive approach, where advancements in safety equipment – like advanced respiratory solutions – are used to continually raise the bar for worker safety. In this broader context, the implications of innovative safety solutions ultimately contribute to building safer industries and communities worldwide.

For more information, contact your local ERIKS Service Centre, who will be happy to discuss your options.
#3M #ERIKS #LetsMakeIndustryWorkBetter #PPE #Safety