Choosing bakery lubricants? Use your loaf
Like many food production sites, a bakery is a challenging environment for processing machinery, and for the lubricants needed to keep it running. High-speed operating and regular washdowns can take their toll, and strict hygiene and food safety regulations are always there to catch out the unprepared. A regular maintenance schedule is the first step to reducing unplanned downtime and staying on the right side of the regulations. Careful lubricant choice does the rest.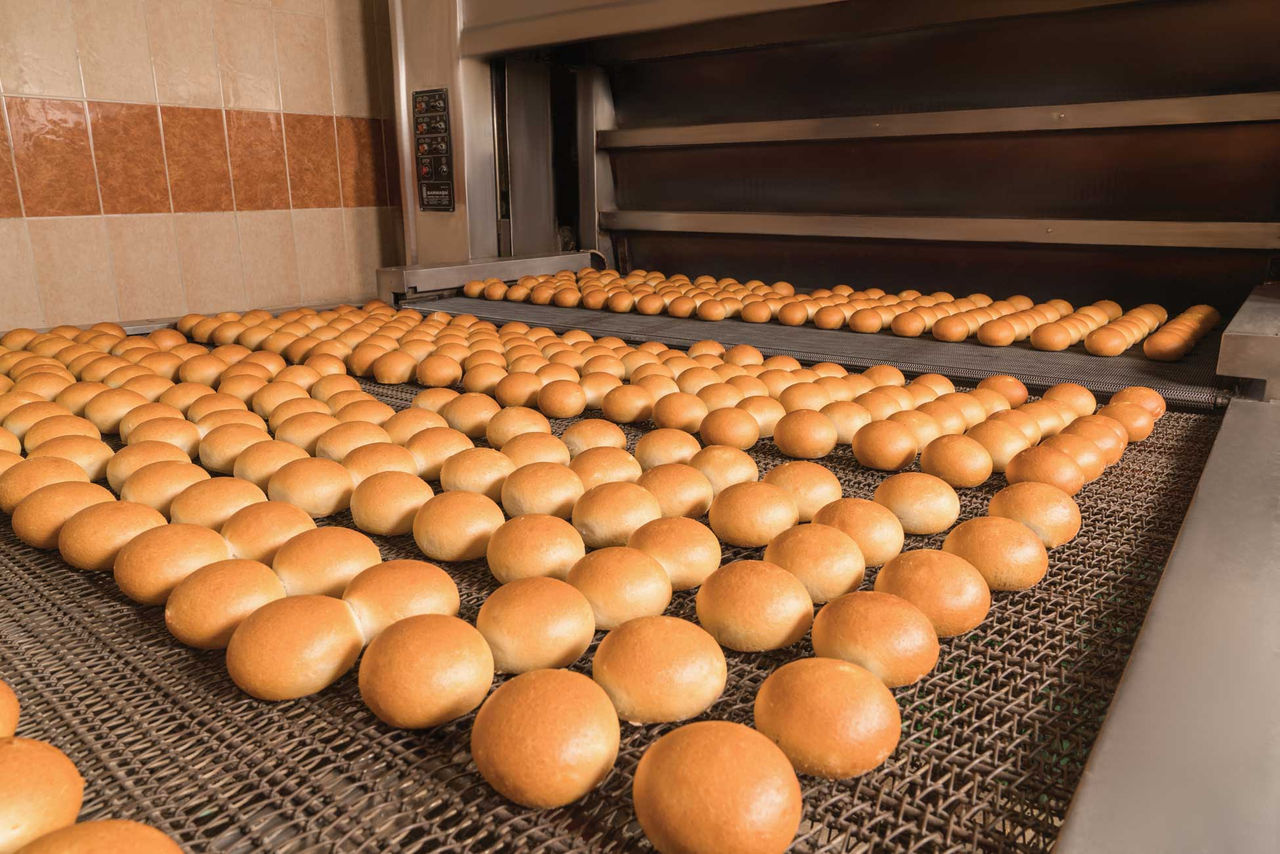 The growth in food-grade lubricants has definitely helped to make it easier for bakeries to maintain equipment while reducing the risk of contamination and meeting hygiene requirements. But on the other hand, the expansion of the market has also made life harder. With so many products to choose from, how do you pick the ones that are right for your site?
 
NSF – Not Simply Foolproof
The first step to choosing a lubricant for bakery use is to look for its NSF registration. All registered lubricants must display the NSF logo, the relevant category code(s) for which they are registered and the NSF registration number.
But you can't just choose any NSF-certified product and assume it will be suitable for use in your factory.
There are different NSF categories for maintenance products, indicating where and how they can be used in food and beverage production facilities. Different machinery has different maintenance requirements, and these can vary  again depending on the production environment the machinery is operating in.
So it's essential to know what the different NSF classification codes mean, and where and how different food-grade products can be used. 
 
Making the grade
'Food grade' is a widely-used term applied to lubricants, but it's not a guarantee that the lubricant concerned is the right one for your equipment or your processing facility. It's only an indication that you are looking at the right standard of lubricant. Then you have to look more closely at the detail.
For example, is there a possibility of incidental food contact in the area where the equipment is operating? Then the 'food grade' lubricant you choose will have to be NSF H1 certified. If, on the other hand, you can prove that there will be no chance of incidental food contact, then an NSF H2 certified lubricant will do the job.
In both cases, and whenever you are choosing a lubricant for a food and beverage production facility, you will also need to be sure it complies with ISO 21469 standards for food-grade lubricants.
Get any of this wrong, and reducing the performance of your machinery – or even damaging it – could be the least of your worries. If the wrong lubricant comes into contact with your food product, it could lead to a costly, reputation-destroying, product recall. 
Choose or lose
Making the right choice of lubricant can be the difference between smooth-running production and unplanned shutdowns, and between extended equipment life and catastrophic failures.
As the food-grade lubricants market has become increasingly sophisticated, there are more products than ever available, that are more specifically formulated than ever, for ever-more closely defined  sectors and machinery.

In the bakery industry, one site may include chains that have to withstand high temperatures, as well as low-temperature conveyors and slicers, and equipment subjected to frequent washdowns. The different operating conditions each demand different lubrication regimes, with different lubricants. By making the right choices to match the lubricant to the conditions, you can enhance productivity, reduce maintenance, and achieve greater value from your equipment investment.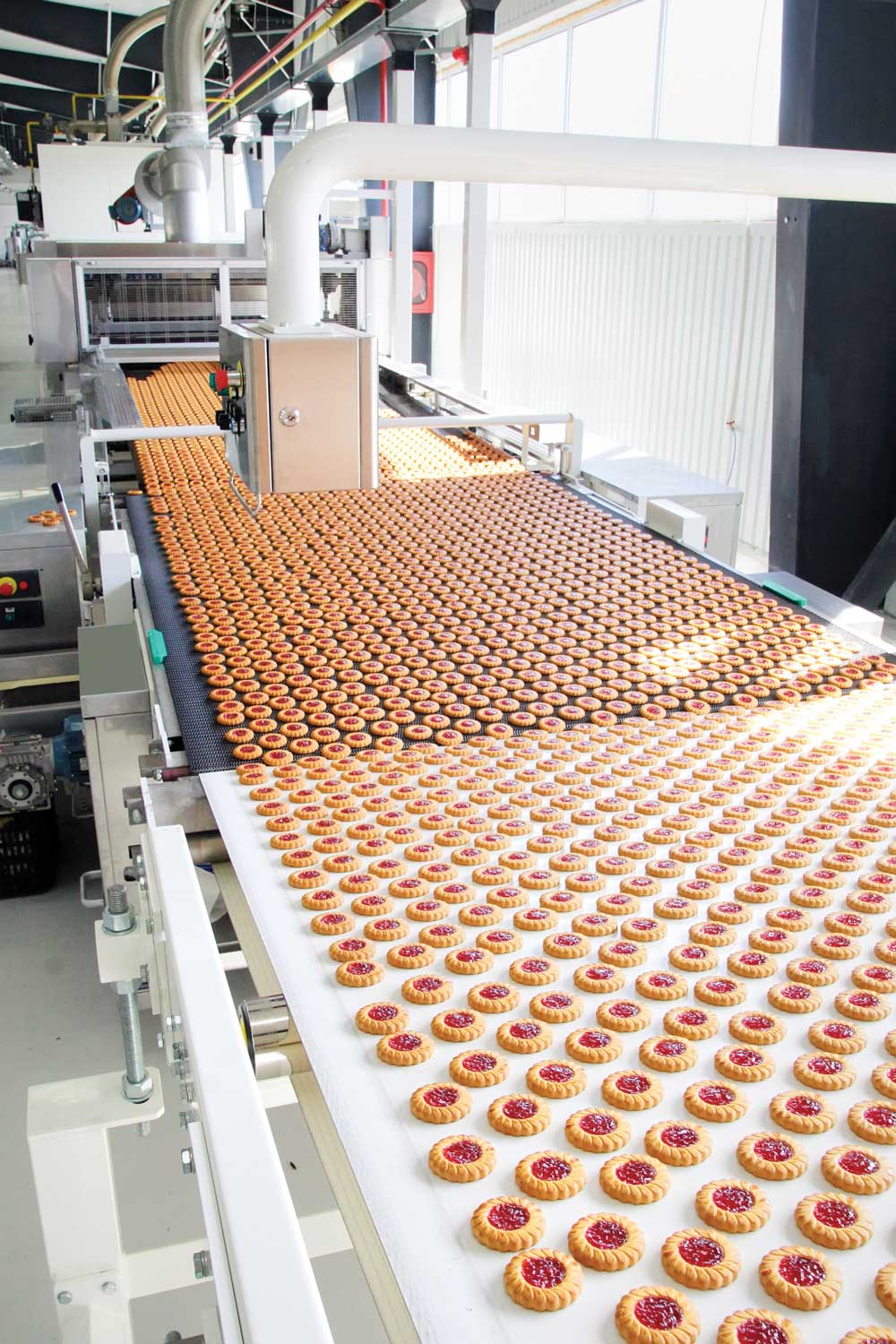 For example, for machinery located in high washdown areas, using products formulated especially to protect against contamination-related damage will help to significantly extend equipment life.

Lubrication masterclass
The right lubricant used in the wrong way can be as ineffective or inefficient as using the wrong lubricant. So ensuring that your maintenance team is using lubricants effectively can have a major positive impact on overall production efficiency.
The basis of all effective lubrication is to develop the correct application technique. Investing time in helping and training the maintenance team to become skilled and confident in the correct application of lubricants will pay off in the long-run. Some lubricant manufacturers even provide this kind of training to maintenance teams, and it is worth investing to help improve their skills and capabilities.
The key advice from ROCOL, who frequently advise customers on lubricant choices and usage, is that the recommended amount of lubricant is the correct amount. Adding too much in the belief it will do more, or too little to try to save on lubricant, is likely only to lead to equipment breakdown or contamination issues.
Getting the right quantity in the right place at the right intervals means that you won't overspend because of product overuse, and your equipment will remain at peak performance at all times. 
To find out more about Lubrication or to get in touch with one of our ERIKS Specialists, please contact your local ERIKS Service Centre, who will be happy to discuss your options.
#Rocol #ERIKS #LetsMakeIndustryWorkBetter #Lubrication #NSF #FoodSafety