Making Online Monitoring part of your maintenance strategy Part 2: Bringing it all together
In the previous issue of Know+How, we looked at how making Online Monitoring part of your maintenance strategy can deliver a range of benefits. These include reduced maintenance costs, increased uptime and efficiency, and optimised productivity. Here, we consider the importance of gaining an holistic view of your assets, to help you make a comprehensive and effective response to maintenance and repair issues.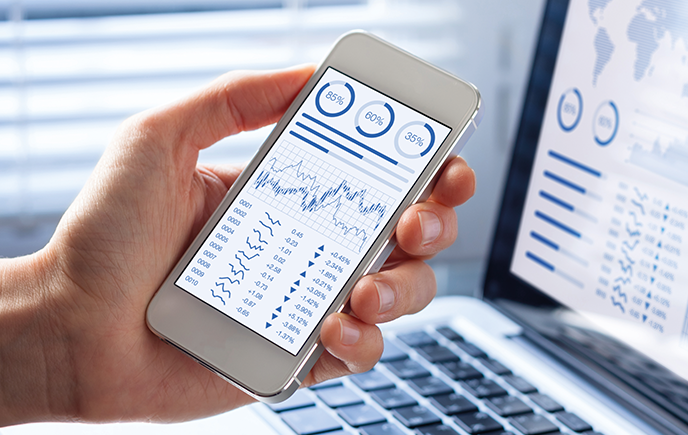 The previous article described Predictive Maintenance in terms of monitoring variables in a car. Firstly you would use sensors to monitor, for example, oil pressure, oil temperature and fuel level. Then you would use this information to predict and inform necessary actions such as an oil change, or refuelling.

The more variables you can monitor, the more comprehensive and in-depth will be the picture you create of the car's performance, and the more accurate your maintenance predictions will be.
However, there are problems when you try to translate this scenario into a factory-floor setting, involving production or process assets. That's because, unlike a car, factories are not generally built as a whole from scratch. So a single production operation may involve, for example, half a dozen pumps, from three or four different OEMs. Which in turn may mean three or four different reporting methods, with as many different data sets, and each stored in a different place.

It's hard enough to keep track of it all, let alone bring it all together to produce a single meaningful and actionable result.


Predicting: the future
Though there's still a long way to go from the current situation to the ideal scenario, the future of Predictive Maintenance is easy to see.
A single reading from an individual sensor, considered in isolation, can only ever be an indicator. Currently, the amount of monitoring and the depth and breadth of the data it provides gives only a 'two-dimensional, black and white' image.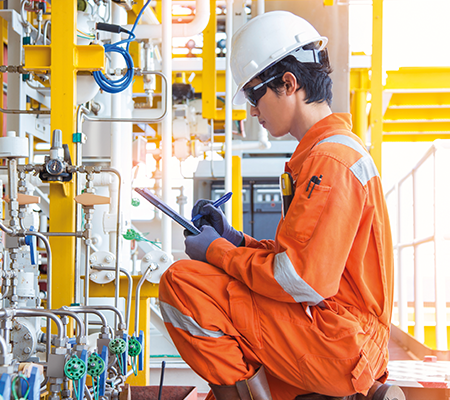 And even this is blurred, with some parts of the picture missing completely.
But a combination of readings from a range of sensors, considered as a whole, provides a true picture of what is happening not just to one component, but to the entire asset or across the complete process.
So in the factory of the future, everything that can be monitored will be monitored. Every variable that can be measured, will be measured. But perhaps more importantly, all the measurements gathered will then be collated into one database, where they can be cross-referenced with each other to create a complete 'three-dimensional, full-colour' image of each and every asset and its performance.
While this perfect Predictive Maintenance methodology is easy to imagine, it is much harder to achieve. When it is achieved – providing a comprehensive and fully-rounded image – it almost certainly won't be by an OEM.


Widescreen focus
By definition, OEMs are focused on their own original equipment and its performance. Monitoring and understanding how another manufacturer's assets are performing is of no interest to them.
Yet in many manufacturing and production processes, the performance, efficiency and maintenance of one asset can have a direct or indirect effect on another. So to return to the car analogy, changing the oil will not help you complete a journey if you have not also noticed that the fuel tank is almost empty. 
The ideal output from monitoring, data gathering and analysis will tell you whether and when you need to make an intervention, or by what date you need to undertake maintenance. It will also advise you of the cost of repair compared with the cost of replacement. And it will tell you where any necessary parts are stored – or their lead time to produce – and how soon they can be on site. You then have all the information you need to make a fully-informed decision on your next steps.
As a broad-base supplier partner, ERIKS has a wide focus across all production and process assets: their status, condition, maintenance, repair and operation.
We are equally experienced in monitoring all the key indicators of an asset's condition: vibration, temperature and acoustic emissions. We understand failure modes across a huge range of assets and key components: from motors and inverters to drives, couplings and gearboxes. And from valves, actuators and pumps to bearings, hydraulics, pneumatics and lubrication and filtration systems.
In addition, once the data has been reviewed, ERIKS has the expertise and resources to offer a solution-neutral analysis of the next steps required.
So while a 100% holistic view of assets – the ultimate goal for totally effective Predictive Maintenance – is still some time away, ERIKS' all-round know-how is already bringing it closer.


For more information about Online Monitoring, contact your local ERIKS Service Centre, who will be happy to discuss your Assesst Managment options with you.


#ERIKS #LetsMakeIndustryWorkBetter #PredictiveMaintenance