Top Employer
ERIKS UK & Ireland has once again maintained its high levels of employee engagement and development with Top Employer Certification for the seventh successive year.
The Top Employers Institute recognises top performers in Human Resources and rated ERIKS across Working Conditions, Training and Development, Career Development and Culture Management.
All this means our employees receive excellent support through our Employee Assistance Programme and are trained and developed to not only improve their skills but to ensure their personal growth matches our company growth.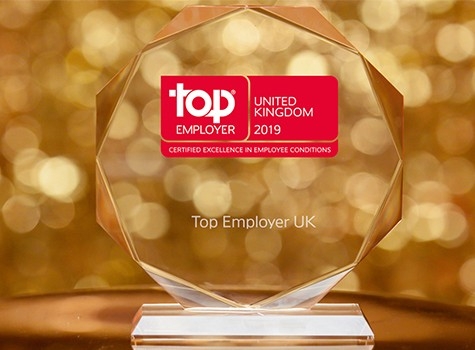 The certification, from the Top Employer Institute, is in recognition of the outstanding working conditions available to employees in the company and continued commitment to developing its people. It is also a nod towards ERIKS commitment to developing and nurturing engineering talent and the future workforce.
Interested in a career at ERIKS? Click Search and Apply to browse the lastest vacancies - and we hope to see you soon!
How to Contact ERIKS
Get in Touch
For all general enquiries use the Enquire Online form - we'll connect you with the best member of our team for your query.  Alternatively, look up your local service centre...
Got a Technical Question?
We are proud to boast a strong team of technical specialists in each of our product and service areas. If you have a technical question a member of our team would be happy to help. 
Share Your Thoughts
At ERIKS we strive to deliver the best quality service and products. As part of this goal we encourage customers to submit feedback on their experiences so we can resolve any issues and concerns.