Talan Skeels-Piggins Races Oulton Park
August 2017
ERIKS-sponsored Talan Skeels-Piggins raced at Oulton Park for the first time on the 4th-5th August. Famed for having a daunting track, Talan took to the race with as much passion and gusto as he always has done and held his own qualifying in 28th position from the grid of 42.
Despite head rain in his first race he made it the 23rd before another racer unfortunately tumbled meaning the current race had to be stopped. When the race restarted the total laps to complete dropped from 8 to 4 and with the weather still poor, speed had to be compromised by safety (something which we wholeheartedly support here at ERIKS), Talan came in at a respectable 26th place. 
At the conclusion of the race it became apparent there was an issue with Talan's bike. The brakes had been rubbing causing the oil to overheat and the brakes to lock — unfortunately this meant that he had to withdraw from the next race with the bike now being too dangerous to drive.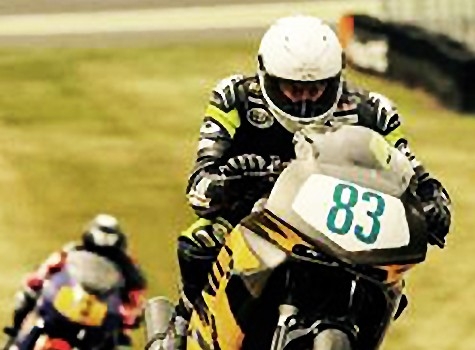 Despite this set-back, Talan himself has stated it was "a very enjoyable race" and was able to make improvements "to drop from 2'05" lap to a 1'58" lap" — which represents the great results Talan always delivers.

We are looking forward to what he does at the next meet at Brands Hatch Indy — we wish the best of luck to the entire team.
For press enquiries please request the Marketing Department on 0121 508 6000.
How to Contact ERIKS
Get in Touch
For all general enquiries use the Enquire Online form - we'll connect you with the best member of our team for your query.  Alternatively, look up your local service centre...
Got a Technical Question?
We are proud to boast a strong team of technical specialists in each of our product and service areas. If you have a technical question a member of our team would be happy to help. 
Share Your Thoughts
At ERIKS we strive to deliver the best quality service and products. As part of this goal we encourage customers to submit feedback on their experiences so we can resolve any issues and concerns.