Introducing ERIKS Leicester Technology Centre
April 2017
We our proud to introduce the new ERIKS Leicester Technology Centre which will offer improve response times from a combined team, a stronger stock holding profile and most importantly a more efficient service. 
The existing ERIKS Leicester site will be relocating to the new site, so please update the details for this site to:
ERIKS Leicester Technology Centre, Whiteacres, Cambridge Road, Whetstone, Leicester, Leicestershire, LE8 6ZG 
For press enquiries please request the Marketing Department on 0121 508 6000.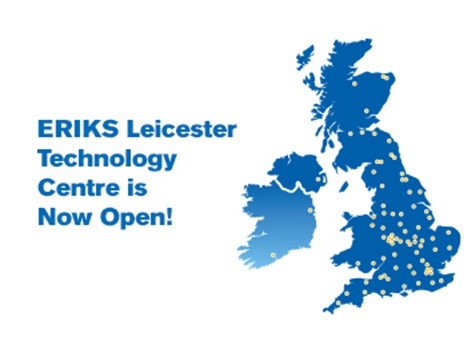 How to Contact ERIKS
Get in Touch
For all general enquiries use the Enquire Online form - we'll connect you with the best member of our team for your query.  Alternatively, look up your local service centre...
Got a Technical Question?
We are proud to boast a strong team of technical specialists in each of our product and service areas. If you have a technical question a member of our team would be happy to help. 
Share Your Thoughts
At ERIKS we strive to deliver the best quality service and products. As part of this goal we encourage customers to submit feedback on their experiences so we can resolve any issues and concerns.